Elements: The Awakening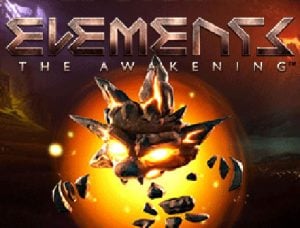 Greetings, fellow gamblers! Today, we'll be taking a look at the online slot game that is sure to ignite your senses – Elements: The Awakening. This NetEnt offering gravitates around the elements of fire, earth, water, and air. Hold onto your seats, as we give you an unbiased analysis!
The first thing that gets noticed about Elements: The Awakening is its visual appeal. The graphics in this game are simply stunning, with each of the elements given their unique symbols. You'll feel like you're in the midst of a scorching wildfire playing the Fire Storm Wild feature. The earth trembles beneath your feet when playing the Earth Storm Wild feature. Dive deep into the ocean to unlock the Water Storm Wild feature, while the Air Storm Wild feature will have you feeling the cold wind blowing through your hair. The animations are impressive, and the color scheme of the game is spot on.
Sound-wise, the game doesn't disappoint either. You'll get to listen to music akin to that of an epic battle brewing in the background. The gameplay matches the experience of the elements, and it's easy to get hooked. Each of the elements has its separate meter that fills up as you get winning spins, unlocking additional features. The game's Return to Player (RTP) of 96% ensures players have decent chances of winning.
At the end of the day, Elements: The Awakening is an excellent online slot game that caters to all gamblers, from the novice to the experienced. However, if the elements aren't your cup of tea, there are plenty of games out there to try. You can find options that cater to your preferred themes – from pirates to superheroes and everything in between. Regardless, this game is fun, visually appealing, and engaging, making it a great choice for those looking for unique online slot experiences.
NetEnt: A Top-Ranked Online Slot Developer
NetEnt is definitely making a name for itself in the online slot world, and it's well-deserved. With their wide range of themes and game designs, it's no surprise that they're a fan favorite.
Whether you're looking for a relaxing evening with some soothing music and calming graphics, or an action-packed adventure featuring blazing guns and exploding symbols, NetEnt has got you covered.
In fact, their games are so entertaining that you might even forget you're gambling! Well, at least until you're either crushing it or crying over your lost coins.
But all jokes aside, NetEnt is the real deal. Their slots don't disappoint, and they're constantly developing new and improved games that are sure to keep us all entertained for hours on end.
Fantasy Interpretation of Natural Elements
Elements: The Awakening takes players into a world where the forces of nature rule supreme. With a backdrop featuring stunning mountain ranges, valleys and volcanoes, the game immerses you in nature's beauty. But keep your eyes on the prize – the game's symbols are composed of rocks with the various natural elements enclosed within them, along with special symbols such as water beings, fire and electricity golems, and air dragons.
The game's graphics are impressive, and the soundtrack is well-produced. Each element has its unique soundtrack, which helps to immerse you in the game further. By spinning the reels, players have the chance to experience each element in a new and exciting way. It's like taking a vacation without leaving your home, if you will.
This game is a perfect balance of stunning graphics and exciting gameplay. The Avalanche feature is particularly impressive. Exploding each time you win, the symbols on the reels fall away, making room for new ones, which may lead to even more wins. It's a little bit like clearing your closet – out with the old, and in with the new!
All in all, Elements: The Awakening is a fantastical journey into the natural world. It's an online slot game that's perfect for those with a love of nature and fantasy. And who doesn't want to go on an adventure without ever leaving their house? So give it a spin today!
Cascading Mechanism: This Game Will Blow Your Mind
Elements: The Awakening is no ordinary online slot game. It's a game that will blow your mind with its unique mechanics and incredible features. One of the most outstanding features of this game is the cascading mechanism.
Unlike any other slot game, the symbols in Elements fall from above instead of spinning on the reels. It's like a magical rain of symbols! What's more, if you get lucky and hit a winning combination, the symbols involved in the win will disappear and get absorbed by a central talisman.
But that's not all! The talisman will then load with energy and other symbols will fall from above, giving you a chance for a concatenated win. This mechanism makes the game even more exciting and increases the chances of winning big!
And if you thought that was the end of it, think again! To reach that ultimate level of excitement, you need to achieve four concatenated wins to fill the talisman. Believe us when we say, once you've achieved this, it's like a storm of coins raining down on you.
This game is a must-play for anyone looking for something out of the ordinary. It's a unique experience that you won't find anywhere else. With the cascading mechanism, you'll feel like you're playing in a parallel universe! But be warned, once you start playing, it's tough to stop!
Get More Wins with Elements: The Awakening's Concatenated Win System
Elements: The Awakening offers an impressive feature that all slots fans will love – the concatenated win system. If you are looking to maximize your winnings, this game offers one of the best ways to do it.
The cascading mechanism is central to this system. As soon as you get winning symbols, they will disappear, and new ones will drop from above. This offers more opportunities to create winning combinations and increase your payouts. The talisman is in charge of keeping track of your wins and making sure you get every penny you deserve.
Playing this game is like winning an award and getting another award for being the best at winning. It's like buying a perfume and getting the smell of victory for free. Once you land that first winning combo, prepare for a cascade of success. Who needs one win when you can have multiple in a single spin?
Discover Other Slot Games Like Elements
If you're looking for more online slot games like Elements, you may be hard-pressed to find an exact match for its unique theme and gameplay. However, if you're a fan of the cascading win system found in Elements, you might enjoy trying out other NetEnt titles like Gonzo's Quest or Jack and the Beanstalk.
Of course, if you're more interested in finding a game with a similar visual style, you might want to check out the sci-fi themed slot Starburst, also by NetEnt. Its flashing neon lights and futuristic aesthetic make it an exciting alternative to Elements.
If you're in the mood for something a little more lighthearted, you could try out Fruit Case – another NetEnt title that has a similar concatenated win system. Imagine dropping a ton of fruit into a blender and watching them turn into delicious jam – that's Fruit Case in a nutshell. It might not have the same level of intensity as Elements, but it's a fun and quirky game that's definitely worth a try.
FAQ
What is Elements: The Awakening?
Elements: The Awakening is an online slot game developed by NetEnt that uses the natural elements as its theme.
What are the natural elements used in Elements: The Awakening?
The natural elements used in Elements: The Awakening are air, water, fire, and earth.
What is the visual aspect of Elements: The Awakening?
The visual aspect of Elements: The Awakening is unique and out of the ordinary, with symbols that enclose the natural elements and a dark but well-blended background with typical landscapes.
What is the technical aspect of Elements: The Awakening?
Elements: The Awakening uses a common 5×3 mechanism in online slots but comes with a cascading mechanism that involves symbols falling from above and giving the opportunity to obtain concatenated wins.
How can I fill the central talisman in Elements: The Awakening?
To fill the central talisman in Elements: The Awakening, you need to obtain four concatenated wins, which is a challenge in itself.
Does Elements: The Awakening have a musical background?
Elements: The Awakening has little to no musical background accompanying the gameplay, except for solemn music that is heard during certain combinations.
What other online slot games are similar to Elements: The Awakening?
It is not easy to find online slot games that share the same theme as Elements: The Awakening, but Fruit Case from NetEnt also has some technical aspects in common.
What is the most interesting feature of Elements: The Awakening?
The cascading mechanism is the most interesting feature of Elements: The Awakening as it provides the opportunity to obtain concatenated wins.
What we like
Versatile themes and unique games
Fantasy interpretation of natural elements
Cascading mechanism for exciting gameplay
Chance for concatenated wins
What we don't like
Finding similar slots with the theme may be challenging