Just Jewels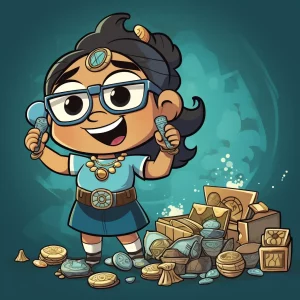 Get your bling on with Just Jewels, the online slot game by Novomatic that's all about those precious gems. It's like a trip back in time to the good ol' days of land-based slot machines, complete with buttons and nostalgia-inducing sound effects. And let's be real, who doesn't love pressing actual buttons these days?
The visuals and sound effects are so immersive that you'll feel like you're sitting in front of the real thing. The rich colors of the gemstones against the dark blue background make it feel like you've stumbled into a treasure trove (or maybe a very fancy jewelry box).
The Most Glamorous Slot Game: Just Jewels!
If you're looking for a game that's dripping in luxury, Just Jewels is the slot game for you! The symbols in the game represent wealth in all its forms, such as gemstones that are just waiting to be stolen (well, won), gold bars that gleam tantalizingly, and even bankrolls that make you feel like a high roller!
The gemstones, including emeralds, rubies, sapphires and amethysts, are worth up to a dazzling 15,000 and 20,000 tokens respectively. But that's just the beginning! The Dollar logo looks like it couldn't be worth much, but don't be fooled: it can reward you with up to 45,000 tokens! That's more than enough for a round (or two) of champagne under your private cabana.
But the real prize is when you hit the jackpot. How does 500,000 tokens sound? That's right, half a million tokens, just waiting for you to scoop them up. And the way to get there? The dazzling tiaras encrusted with precious gems are the highest paying symbols, fit for a queen like you. There are no wild symbols in this game, but don't worry – you can still win big with the scatter symbols that offer rewards even when they appear on non-adjacent reels.
Special Features: Nothing Fancy but a Gamble Feature
Okay, let's face it. Just Jewels is not a game that will blow your mind with flashy features. Don't expect to find any wild symbols or bonus rounds here, folks! However, what it lacks in extra pizzazz, it tries to make up for with its gamble feature. This nifty option gives players the chance to double their win, even if their earnings were a bit puny. It's like a consolation prize in case you didn't hit the jackpot.
If you're looking for a slot game with a lot of bells and whistles, then Just Jewels might not be your cup of tea. But if you enjoy a straightforward and uncomplicated gameplay, then give Just Jewels a spin and see if it's your lucky day. After all, diamonds may be a girl's best friend, but a few extra coins in your pocket can make anyone smile.
Betting Range: Money, money, money!
If you're feeling a bit frugal, Just Jewels might be the perfect game for you! With a modest betting range that falls between 0.01$ and 9$, it won't break the bank. Wanna live a little dangerously? The gamble feature is here to satisfy the adrenaline junkie in you by giving you the opportunity to double your winnings. But hey, don't blame us if you end up broke!
Don't be fooled though, the game isn't just for the penny pinchers out there. You can bet up to 100 credits on each of the nine paylines for a total of 1$, so you can still make a decent profit without risking your life savings. The game strikes a perfect balance between excitement and reasonable betting options, making it a crowd-pleaser for all types of players.
Visuals and Gameplay
If you're a fan of shiny things (and who isn't?), then you'll love Just Jewels' gemstone theme. The deep blue background makes you feel like you're diving into a treasure chest full of precious gems and treasures. It's the kind of ambiance that will make you want to put on your best pirate hat and say, "Arr, matey!"
While there aren't many special features in Just Jewels, it more than makes up for it with its exciting visuals and highly entertaining gameplay. Plus, there's an autoplay feature that lets you sit back, relax, and watch the reels spin without ever having to lift a finger. Unless you want to refill your glass of rum, that is.
All in all, Just Jewels is a gem of a game that will provide hours of endless entertainment, regardless of whether you're a seasoned slot player or a newcomer to the world of online gambling. So put on your fanciest monocle and give it a spin!
FAQ
What is the minimum bet in Just Jewels?
The minimum bet in Just Jewels is 0.01$.
What is the maximum bet in Just Jewels?
The maximum bet in Just Jewels is 9$.
Is Just Jewels suitable for cautious players?
Yes, Just Jewels is perfect for cautious players and beginners who prefer not to risk too much before getting familiar with the game.
What is the return percentage of Just Jewels?
Just Jewels has a return percentage of over 95%.
Does Just Jewels have any special features?
No, Just Jewels lacks any special features.
What symbols can I expect to find in Just Jewels?
The symbols in Just Jewels represent wealth in all its forms, including gemstones, rolls of banknotes, the Dollar logo, gold bars, and dazzling tiaras set with precious stones.
Is there a jackpot in Just Jewels?
Yes, the crowns encrusted with precious gems represent the highest paying symbol in the game and can win you the jackpot of 500,000 tokens!
Does Just Jewels have a wild symbol?
No, Just Jewels lacks a wild symbol.
What we like
Classic theme with visually appealing gemstone symbols
Realistic sound effects create an immersive gameplay experience
Conservative betting range suitable for all players
Engaging gameplay and an autoplay feature for convenience
What we don't like
Lack of special features may not appeal to all players
No wild symbols in the game