Attila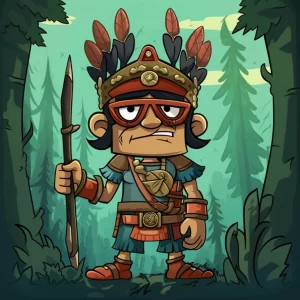 Attila is a slot game that is right on-point when it comes to gameplay. Its structure consists of five reels and three rows that are decked in an ancient-warrior-backdrop, creating a feeling of adventure as you spin the reels. Setting your bets is easy, with a minimum of just 1 token and a maximum of 100 tokens – meaning you can play it safe or go all out like a fearless warrior on the battlefield, charging your way to big wins.
With 10 active paylines, there are many opportunities to win big. The objective is to align symbols on any of the paylines and grab a bounty. The game's symbols include items such as a bow and arrow, a gold cup, a flag, and the legendary sword of Attila himself. Seeing these items fall into place like a strategic war plan is both entertaining and incredibly satisfying.
On a scale of 1 to 10, the game's structure and design get a solid 9. Attila is a game that excites and rewards players who are up for a thrilling experience on the reels. So, put your armor on, sharpen your swords and get ready to conquer the slots!
Bonuses
If you're looking for a game with exciting bonus features, then Attila is a top pick. It offers all the classic bonuses such as Scatter and Wild symbols, but what really sets it apart is the high-octane Risk feature. Who says slot games can't be thrilling?
When you land three Scatter symbols on the reels, you'll trigger 16 Free Spins. But that's not all – every win during the Free Spins round also comes with a chance to multiply your earnings up to three times. Sounds like a sweet deal, right?
Attila also gives you the option to play the Risk feature after each win. Feeling lucky? Give it a go and you could double your earnings in an instant. Just be careful though, it might also result in a few heart palpitations.
Symbols and Values
Let's talk about the symbols in Attila, shall we? We've got the playing cards from 9 to Q, which are always a safe bet – if you're looking to win pennies, that is. But if you're a brave warrior like Attila and his army, you'll surely aim higher. That's where the horse and foot warriors come in – they're worth up to 1,000 times your bet!
Attila himself is the real gem. Get two of him on the reels and you could win 20 times your bet. But if you're lucky enough to get five of him, you'll be multiplying that bet by 10,000! That's enough gold to keep Attila's army happy for a long time.
He can replace all other symbols on the reels, except for the Scatter. Wild Attila sure knows how to spice things up, and we're not just talking about the battlefield.
In conclusion, Attila's symbols and values are definitely worth going to war for. So why not join his ranks and see how much gold you can plunder?
Winning Potential
Are you ready to conquer the reels? Attila might give you a chance to come out victorious and rich! Despite the game lacking specific bonus features, it still offers the opportunity to win substantial sums of money. With the maximum payout being 10,000 times your bet, you can quickly turn your luck around.
Don't underestimate the limited ten paylines; the winning potential is still high. With a minuscule bet of only one token and a maximum of 100, there is plenty of room to test your luck, but be careful. It's no secret that Attila may turn out to be an unforgiving enemy if you are not prepared.
The developers created Attila with simplicity in mind, so even beginners can enjoy their time while playing. While it may not have flashy animations and unusual bonus rounds, the exciting and rewarding gameplay ensures that you will spend hours in front of the screen. And who knows, maybe Attila will make you a winner!
Graphics
Attila's graphics are straightforward, with no over-the-top animations and symbols that only depict the great Hunnic leader and his army of archers, knights, and foot soldiers. But let's be real, if Attila the Hun had access to modern technology, he would have loved to see his face plastered all over a slot machine. Just imagine him trying to hit the spin button with those huge fingers!
Anyway, back to the graphics. The game screen features boxes showing the bet amount, the number of spins you've chosen to make, and the paylines. It's almost as if the game developers knew that players don't want to do math while playing a slot game. The game's aesthetics are appealing and immersive, with an appropriate selection of images and a color palette that transports the player to a historical period. It's like you're right there with Attila, conquering new lands and raiding enemy villages. Except, of course, you're doing it all from the comfort of your own home and probably in your pajamas.
FAQ
How many reels does Attila have?
Attila has five reels.
What is the minimum bet for Attila?
The minimum bet for Attila is 1 token.
What is the maximum bet for Attila?
The maximum bet for Attila is 100 tokens.
How many paylines does Attila have?
Attila has ten paylines.
What are the bonus features of Attila?
Attila has Scatter and Wild symbols, as well as the Risk feature.
Does Attila have any particular bonus features?
No, Attila does not have any particular bonus features.
What is the highest payout for Attila?
Attila can pay up to 10,000 times your bet.
Can you activate the Risk feature after each win?
Yes, you can activate the Risk feature after each win in Attila.
What we like
Offers traditional Scatter and Wild bonuses
High winning potential of up to 10,000 times your bet
Simple and appealing graphics that transport the player to a historical period
Risk feature gives the chance to double earnings
What we don't like