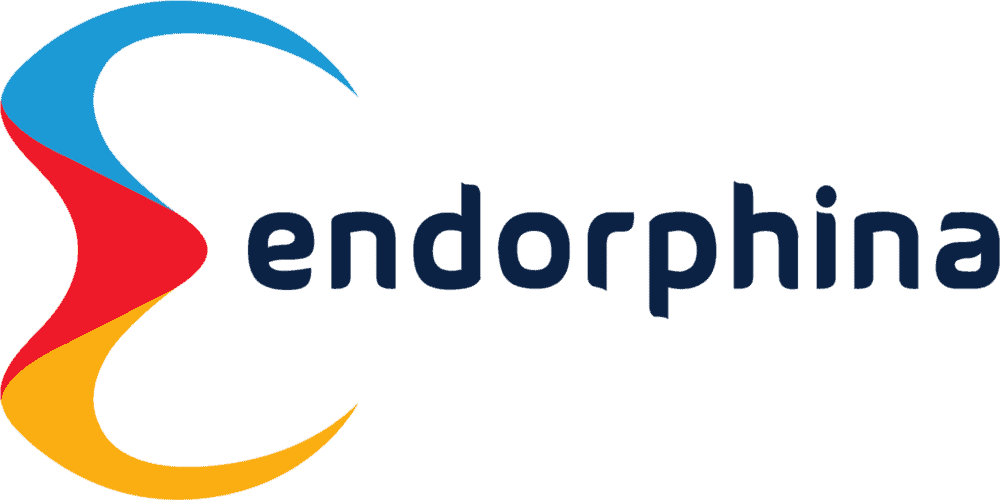 Eric Stoop interviews Zdenek Llossa from Endorphina
Eric Stoop, co-founder of Infinileads SL, talks to Zdenek Llossa from Endorphina to check up on their latest happenings and to see what kind of news the second half of the year will bring. The interview gives you a peek into Endorphina's history along with some general discussions.

First, it's nice to meet you and thanks for performing this interview for slotjava. Could you please tell our readers a bit more about your background and how you got into the gaming industry?
First, thank you for the opportunity and it is always a pleasure to share my experiences and what we have prepared at Endorphina. I've been working in sales and for me, this means I must be dynamic, driving, communicative, and most of all, persuasive. I was involved from an early stage. I joined the iGaming scene around 5 years ago for a worldwide company with online operations. I ended up learning a lot about how the business works from an operational perspective where I was lucky to be involved with in several projects. Now at Endorphina, I was given the chance to use my previous experience to improve our B2B relationships and expand our footprint across the globe. 

Endorphina was founded in 2012, could you tell our readers a bit more about your company? What has been your key to success?
Endorphina is a pulsing B2B software provider located in Prague, the Czech Republic. We've been operating since 2012 and so far, we've been growing exponentially and has become a key partner for one of the leading platforms and operators in the iGaming industry. The portfolio speaks for itself, with a range of quality games and solid mathematics to keep players constantly engaged. We've been thoroughly tested by GLI to guarantee the mathematics' proven and stable behavior. With Endorphina's standards and professional business approach, it's no question why the company is what it is today, and I think that's what fuels our keys to success. 

I know one of your key markets is LatAm. Many of these markets do not have a legacy when it comes to slot machines as people in general prefer live casino and video bingo. Do you notice any trend shift during the last years as online gambling is taking market share from offline? Can you share any insights on which markets in LatAm that work particularly well for you and if you have any specific slot machines that outperforms other ones?
At Endorphina we like to think globally but act locally as every country in LatAm requires its own approach instead of thinking of it as one unit or region. The diversity from country to country is huge and its cultural background is reflected in its people's behaviour. Taking this as a fundamental strategy allows us to find common grounds and establish what makes their region unique. 
Colombia is the first to be regulated in the region and to set the market standards. We're really happy to hear that the neighbouring countries are following the same model.  We are in the process of getting our Colombian Certification for our games and we're sure they will be well received in the Colombian Market.

I have always loved slot machines, the dynamic of the theme and mathematics behind it. Personally, I've been brainstorming a lot about potential themes for slot machines. If you personally could select any theme for a slot machine regardless of limits, which one would you select and why?
Bringing to life a new slot is not an easy task, but always rewarding once you make it happen. Leaving mathematics and mechanics aside for now, I love extreme sports since I was kid and if I had to choose a theme for a slot, I would find it quite engaging to be emerged in such project for its development.
Besides the theme, I am a big fan of the background music inside of slots. I believe a good combination of both can lead to a great idea of a slot.

We are entering the second half of 2020 and you have released a lot of successful titles during 2020. Which slot machines in the pipeline do you have the highest expectations for during the remainder of the year?We've focused ourselves not only on developing new games but to improve our technology as a whole. Recently, we launched our new engine – WebGL and we plan to expand our portfolio, introduce long-awaited jackpots, apply new promo tools, and new mechanics.
Regarding future games, we can't reveal much but in the nearest future, we are planning to bring a series of games dedicated to a hit trend in pop culture.

You have a strong presence in the LatAm market. I touched before on the popularity of video bingo in many of the LatAm countries. Do you have any plans on creating a video bingo product and use existing slot machines brands to leverage on existing brand values?
We are aware of the popularity and importance of video bingo in the region. Being one of the most popular games in Brazil, Chile, Argentina, and Colombia due to the more sociable nature of the game and low stakes involved, bingo is often seen as a lighter, more accessible betting option.
Our goals are to maintain and enhance our presence in the Latin American countries by continuing to leverage our ability to deliver state-of-the-art technologies and features to this market. With our latest innovations and exciting new games such as The Rise of AI and Ausdemtal, players will see amazing graphics, engaging features and delightful bonuses that will take their experience and excitement to the next level.

It is a very delicate process to create a new slot machine, usually you work in teams that are responsible for producing a specific slot machine. I know some of the biggest providers have experienced effectiveness issues when scaling teams from 10 people to 30+ people. How many slot machines with unique RNG(Random numbers generator) do you aim to release yearly, and could you tell us a bit on how the Endorphina work process looks like?
Endorphina is a trendy and creative iGaming slots provider based in Prague. Right now there are more than 60 people working at the company.
Our team is made of passionate individuals from around the globe and we love to design online slots, stay ahead of the competition, and release at least 12 games per year.  Every stage of our creation is done in-house: graphics, sounds, animations, and mathematics.

Looking at your library of slots. Which slot machine do you think has the most unique feature for freespin/bonus mode?
I wish it was as simple as it sounds, but at Endorphina, we understand the importance of listening to our players' needs and adjusting to their preferences if we want to keep them happy. This is why we're constantly dishing out new quality games so that we can continue to provide our players with a new rush of endorphins and adventures in a wide variety of games. 
In my personal point of view, I have a strong feeling for The Ninja and how the bonus round takes place. It does take me back to my childhood type of games and we cannot wait to launch it on our new engine WebGL.