Kanpai Banzai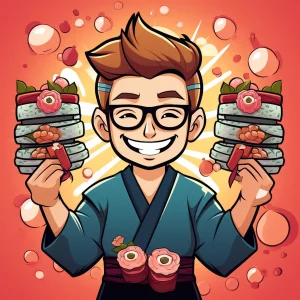 Step into the world of Kanpai Banzai; a modern slot game that'll have you shouting cheers with each spin. With top-notch graphics and distinctive dynamic elements, this game provides a truly immersive experience. Don't be afraid to go all-in, with wild reels, multipliers, scatters, and cascading reels, there are endless opportunities to win big! The 5×4 reels offer players 1024 different ways to strike it lucky. With so many chances to win, you'll be shouting 'Kanpai!' (cheers in Japanese) in no time.
Winning Potential
If you're a high roller and like to go big or go home, Kanpai Banzai has the potential to make your dreams come true! With the chance to win over 10,000 times your bet, you could be rolling in yen (or your preferred currency) faster than you can say 'Kanpai!'
The cascading reels feature adds an extra layer of excitement and gives you the chance to keep the wins coming. So why settle for a piddly payout when you can go for the gold with Kanpai Banzai?
Let's Bet, Baby! Kanpai Banzai Bet Limits
Hold on to your hats, gamblers! Kanpai Banzai is bringing the heat with a wide-range of betting limits that will have you shouting, 'Kanpai!' (That means 'Cheers!' in Japanese, if you didn't know.)
Want to test the waters before diving in? Start small with a minimum bet of $0.10. Or, are you feeling lucky, punk? Go for gold with a daring $500 wager per spin. Either way, Kanpai Banzai is ready to take you on a wild ride!
Kanpai Banzai's RTP Rate: Get Your Money's Worth
Kanpai Banzai's RTP rate of 96.10% might not make you a millionaire overnight, but it's certainly worth raising a glass for. Think of it like getting 96.10% of a full beer instead of a half-filled pint glass. Cheers to that!
This high payout rate blasts other casino slot machine games out of the water, meaning you'll get more bang for your buck every time you spin those reels. With an ingenious mix of samurai-themed symbols and thrilling bonus rounds, Kanpai Banzai guarantees a great playing experience and a decent chance of winning big. After all, the only things better than sake and sushi are sake and sushi with a side of cold, hard cash.
Bonuses, Fish, and Poison – Oh My!
Get ready to sink your teeth into the Tasty Fish bonus game in Kanpai Banzai! When you see those Golden Koi scatter symbols, brace yourself for a chance to slice and dice your way to up to nine prizes. Just be careful not to bite off more than you can chew, as one poisoned piece of fish will end the feature early. Maybe it was that $5 sushi from the gas station after all…
FAQ
What is Kanpai Banzai?
Kanpai Banzai is a Playtech online slot game with a Japanese theme, featuring a modern design and 1024 ways to win.
What is the maximum amount you can bet on Kanpai Banzai?
You can bet up to a maximum of $500 on Kanpai Banzai.
What is the RTP rate of Kanpai Banzai?
The RTP rate of Kanpai Banzai is 96.10%.
What is the Cascading Reels feature?
The Cascading Reels feature is a mechanic that removes all winning symbols and replaces them with new ones. It triggers additional cascades with multiple wins until there are no more new combinations left.
What is the Pot Wild feature?
The Pot Wild feature appears on reels 2 or 4 during paid spins and replaces symbols on the right reel, allowing you to form winning combinations.
What triggers the Bonus Game on Kanpai Banzai?
The Bonus Game, called Tasty Fish, is activated by scatter symbols with the Golden Koi.
Can you win real money on Kanpai Banzai?
Yes, by betting real money, you can win real money on Kanpai Banzai.
Where can I play Kanpai Banzai?
You can play Kanpai Banzai at online casinos that offer Playtech slot games. Check out our updated library of free video slots available at selected online casinos.
What we like
Great graphics and dynamic elements
Wild reels, multipliers, scatters, and cascading reels
Potential to win over 10,000 times your bet
Variety of betting limits
What we don't like
Bonus game can end prematurely with poisoned piece
RTP rate could be higher