Glitz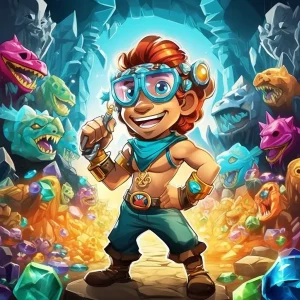 Glitz slot game is not your average online slot machine. It is a perfect game for those who like to party and enjoy the sparkle of the casino life. This game features dual gameplay with two reels on the left and three reels on the right, which makes it stand out from the crowd. This unique design allows players to have a total of 60 paylines to place their bets on.
With its elegant and glitzy design, Glitz celebrates the world of glamour and luxury. The game's symbol variety includes diamonds, pearls, and various pieces of jewelry, which will make you feel like royalty. Not only is the game visually stunning, but it also brings great bonus features that can give players the chance to multiply their winnings. The game offers the potential to earn free spins during bonus sessions.
Aside from the stunning graphics and amazing bonuses, you can also expect flawless gameplay that is both easy to use and fun. It is easy to customize your bets, spin the reels, and watch as luck rolls your way. The game's RTP (return to player) is above average, allowing players to have a better chance of winning.
In conclusion, Glitz is a high-quality game that is well worth checking out. It has stunning graphics, excellent bonus features, and top-notch gameplay that guarantees a fantastic gaming experience. So put on your fanciest clothes and try your luck with Glitz slot game. Who knows, you might just strike it lucky and win big!
Symbols in Glitz Slot Game
The symbols in Glitz slot game are a literal treasure trove, and we're not talking about just the payouts! From diamonds to rubies, topazes to sapphires, and emeralds, you'll feel like you're splashing through the world's most glittering jewelry box. But don't get carried away and try to snatch them off the screen, okay? You might break your device!
It's not just the gems that shine in this game, either. You'll find dollar symbols, a letter G, and a sparkling jewelry box spinning around the reels, with extra icons that can multiply your chances of hitting the jackpot. And if you need some extra boost to catch them, the Wild symbol can substitute for any other symbol (except the Scatter) and secure you more chances of winning big.
So whether you're a fan of precious jewels or just want to bling up your pocket a bit, Glitz is the perfect game to get you spinning those reels for hours, dazzled by the gorgeous colors and sparkling graphics, and yes, counting your diamond bunnies before they hatch. Just don't get blind by the bling and forget to come out for air, okay?
Bonus Rounds in Glitz Slot Game
The Glitz slot game isn't just a clear and concise theme, with its bright lights and glittering symbols, it also offers three bonus rounds that allow lucky players to win even more cash. Of course, bonuses are always the icing on the cake, so let's talk about this one in detail.
The Scatter symbol in this game has a double use. Not only is it a winning symbol in its own right, but it can also activate the bonus rounds. To activate the bonus, the Scatter symbol needs to appear on the game board three times. As soon as this happens, the player is transported to the bonus round.
Once the player enters the bonus round, they can rack up coins and trigger free spins on the different active reels. This opens up more opportunities to win big, without spending any more money. But beware, it's easy to get carried away in the excitement of it all!
Overall, the Glitz bonus round is a fun and potentially lucrative addition to an already stellar slot game, and it's definitely one of our favorites. So why not give it a try and see if you can activate it for yourself? We certainly wouldn't say no to a few extra spins on the house – and we're sure you wouldn't either!
Glitz Slot Game Rtp: Is It Worth Your Time?
Okay, so let's talk business – what's the Return to Player (RTP) rate in Glitz and is it a game worth your time? The short answer is – yes! The RTP rate in Glitz is 95.94%, which is right around the industry average. But hey, don't let these numbers fool you. Players can still rake in some pretty sweet cash prizes playing Glitz.
Here's what we love about the RTP rate in Glitz – it's not too shabby, but it's not overwhelming either. It's a happy medium. In other words, you won't feel like you're throwing your cash down the drain, but you also won't be overwhelmed by the feeling that you're never going to win anything. And hey, isn't that what we all want when we play online slots? A fair chance to win some cold, hard cash without feeling like we're just throwing our money away.
As most seasoned online slot players know, bonus rounds are where the real money is at. And fortunately for Glitz players, this game has some pretty sweet bonus rounds that can help you increase your winnings and keep you spinning those reels for hours on end. Plus, let's be real here – who doesn't love to win something extra?
So, if you're looking for a game with a solid RTP rate that won't have you pulling your hair out in frustration, Glitz is definitely worth checking out. And, even better, it's a fun and flashy game that'll keep you entertained for hours on end. Who says you can't have your cake and eat it too?
Glitz Slot Game: A Simple Yet Fun Time
As someone who's played my fair share of online slot games, I can say that Glitz is a refreshing break from the overwhelming amount of games out there that try to cram in as many features and animations as possible. This game is straightforward and to the point – there's no need to overcomplicate things.
But don't let the simplicity fool you; while Glitz may not have all the bells and whistles of some other games, it still manages to deliver an enjoyable experience. The graphics are well-designed and the overall aesthetic is visually pleasing without being too distracting.
One thing that really stood out to me while playing Glitz was just how smooth the gameplay was. There's no lag or glitches, which is something I've unfortunately experienced with other slot games in the past.
Overall, if you're looking for a game that's easy to pick up and play without being overwhelmed, Glitz is definitely worth checking out. Who knows, you might even hit the jackpot and be able to treat yourself to some actual glitz and glamour!
FAQ
How many paylines are there in Glitz?
There are 60 paylines in Glitz – a total of 2 reels on the left and 3 on the right.
What symbols can I find on the Glitz slot?
You can find symbols of diamonds, rubies, topazes, sapphires, emeralds, dollar symbol, letter G, jewelry box, and extra icons including Wild and Scatter symbols.
What is the function of the Wild symbol?
The Wild symbol acts as a substitution for all symbols except for the Scatter symbol.
What is the RTP (Return To Player) in Glitz?
The RTP in Glitz is 95.94%, which falls within the industry average.
Can I earn free spins in Glitz?
Yes, Glitz offers the possibility of earning free spins during bonus game sessions.
What is the theme of Glitz?
Glitz takes inspiration from the world of precious gems and has a sparkling theme.
What is the music like in Glitz?
The music in Glitz is basic and has a relaxing effect to allow the player to enjoy the gaming experience with maximum concentration.
Is Glitz a simple game?
Yes, Glitz is a simple game that focuses on cleanliness and a reduced number of animations to make room for the gameplay.
What we like
Dual gameplay with 2 and 3 reels for 60 paylines
Opportunity to activate bonus rounds and earn free spins
Simple yet visually appealing graphics
Average Return to Player rate of 95.94%
What we don't like
Lack of elaborate animations
Limited range of symbols