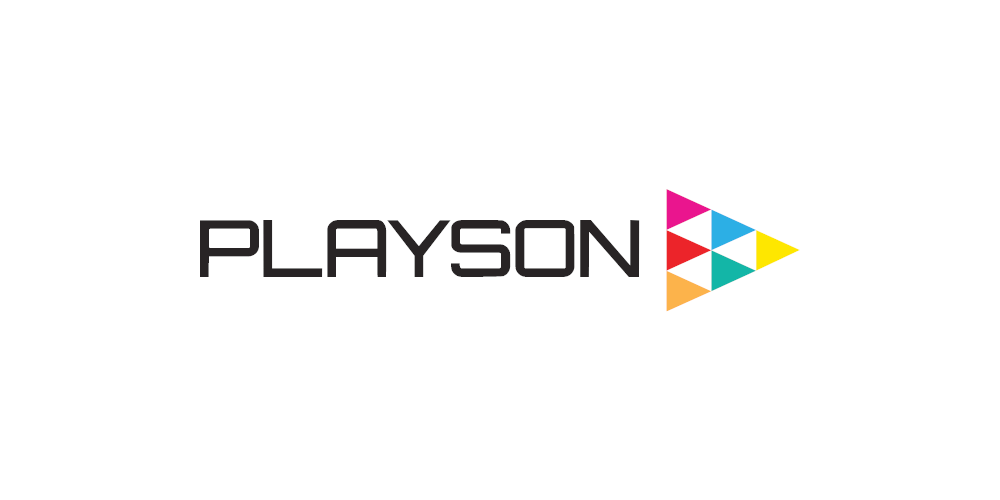 Eric Stoop interviews Playson
Eric Stoop, co-founder of Infinileads SL, talks to to the Playson Marketing team to check up on their latest happenings and to see what kind of news the future will bring. The interview gives you a peek into Playson as a company, some of their most existing games and some market discussion.
Playson is a relatively new company compared to some of the bigger competitors. Founded in 2012 you have gone from strength. What do you think has been the biggest contributor to your success, and what makes your slot games unique?
Playson prides itself on its individuality and the development of immersive games that players are always thrilled to play. In a sector some feel may be over-saturated, we have continuously proved there is space for companies whose game design differs from the formulaic. Constantly listening to feedback from our operators and players gives us the ability to adapt swiftly to a fluid market – it's what keeps us in the vanguard of game design sector.
Looking back over the year, which slot releases have you been most excited about and which upcoming Playson games should fans be looking forward to?
In the first half of 2020, all of our releases proved to be hugely popular with both players and operator partners. Solar Temple proudly wore the crown bestowed to it by its predecessor Solar Queen, and Sunny Fruits: Hold and Win showed us that players never get tired of fruit games. Pearl Beauty: Hold and Win, was a very successful game, and after a long time in the making, our hard work was validated, with the game becoming one of our biggest hits.
Pushing the envelope is what we strive for and this year is no different. With upcoming games such as Buffalo Power: Hold and Win and Rise of Egypt Deluxe – our first game to include the additional Buy Bonus feature.
Why do you think players should play Playson slot games?
The main element customers want from a slot is enjoyment. With game design, the mission should always be to develop immersive products with engaging math, coupled with immersive gameplay. Players enjoy having a connection with the games they prefer and creating slots that encompass those elements is the reason anyone who likes the reels should take a spin on Playson's games.
Can you give us some insight to the corporate culture at Playson?
At Playson, we are constantly learning and teaching our staff to ensure every member of the team understands the latest movements of this fast-paced industry; be it through in-house training or utilising external workshops. That way we are ready to take advantage whenever opportunities arise. We're not just a team here at Playson, we're a family full of the best minds in the gambling sector.
Which are your key markets and are there any specific regions that you have recently entered?
Expanding our operator network and increasing our audience reach has always been paramount to us at Playson HQ. This year has seen us sign strategic deals with companies across the globe enhancing our presence in key markets such as Croatia, Germany and Bulgaria. Our products are proven to entertain players worldwide, and as we move further into 2020, we will continue to build our ever-expanding chain of operator partners.
Could you tell us a bit about your promotion "Playson Cashdays"? How does it work? Why do players like it?
Playson CashDays is a series of regular network tournaments held at the beginning of each month featuring our top-performing games and the offer of massive cash prizes. They incorporate various exciting mechanics, and occasionally include our daily drop tournament mechanics which offers guaranteed wins each day.
Participating games are selected from the ten most popular Playson titles during the promotional period, and the combination of hit games, and a variety of new exciting tournament mechanics, has proved a huge hit with both Playson fans and our operator partners.
Finally, how long is the process from the inception of a game to its completion?
It all depends on the concept and the complexity of the maths. If we're aiming to design a game where simplicity is key – then to develop a game where simplicity is paramount it takes about a month or two complete. However, when designing more complex games that use more complicated mechanics; these can take up to half a year complete. What's most important here at Playson is that every game is perfectly designed for its purpose, and every game is perfect when it leaves our studio.