Medusa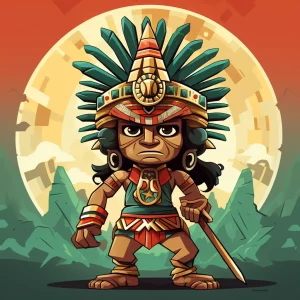 Get ready to feast your eyes on NextGen Gaming's stunning online slot game, Medusa. The game's grid spins above a stone-like platform, which is a nod to the mythological creature's lethal power. As you play, you'll be transported to a Hellenic world, complete with temples and helmets. But the real showstopper are the beautifully crafted symbols. Each one exudes sophistication and refinement, making the game a visual feast.
And it's not just about the looks either – the sound of drums that accompanies the game will have you feeling completely immersed. So buckle up and get ready for Medusa to turn your world (and your bank account) upside down!
Special Symbols
Get ready for some serious snake action, folks, because Medusa has a whole bunch of special symbols that will leave you hissing with excitement. First up, we've got the Wild symbol, which can replace any other symbol in the game except for the Scatters. And speaking of Scatters, there are two to watch out for: the iconic Medusa and her trusty steed, Pegasus. Land three of these bad boys and you'll trigger the bonus modes faster than you can say 'I need a hero.'
Finally, let's not forget about the Soldier symbol, which unlocks the epic 'Super Spin' feature. Get your battle gear on, because this is where the real money lies. The Scatter symbols may be sweet, but the Super Spin is like a box of chocolates: you never know what you're gonna get, but it's usually pretty dang good.
All in all, these special symbols are what make Medusa one of the most exciting slots on the market. Don't believe us? Give it a spin and see for yourself.
Rolling in the RTP
Gamers, your luck is in! With an RTP of just over 95%, in Medusa slot game, every spin has the chance to wrangle in some winnings! So, throw caution to the wind and spin till you win!
Just be mindful to keep it all on a tight leash (like Medusa's snakes) by gambling responsibly under reasonable budget limits. After all, we wouldn't want you to turn to stone, now, would we?!
Similar Games: Just Like in Ancient Greece
Ancient Greece seems to be a popular theme for online slot games, so if you're interested in other games with a similar setting, you might want to try 300 Shields (and its spin-offs) from NextGen Gaming. Or how about Playtech's Age of Gods, where you can win big while hanging out with Zeus himself?
But if you're feeling daring, we recommend checking out Aura of Zeus by Bally Wulff and Disc of Athena also by Bally Wulff. These games are like putting your luck to the test against a real god, so you better come prepared.
While Medusa shares ancient Greece vibes with these games, it stands out with its unique gameplay features. So, if you're looking for something different, give this game a spin!
FAQ
What is Medusa?
Medusa is an online slot game inspired by the Greek legend of Medusa, created by NextGen Gaming.
How many paylines does Medusa have?
Medusa has 25 paylines, which is average for online slots.
What is the RTP of Medusa?
The RTP of Medusa is slightly above 95%.
What are the special symbols in Medusa?
The special symbols in Medusa include the Wild Medusa symbol, Scatter symbols like MEDUSA and Pegasus, and a Soldier symbol that allows access to the 'Super Spin' feature.
What is the gameplay like in Medusa?
Medusa is a traditional slot with five reels and three symbols per play. The game features numerous special symbols, including Wild and Scatter symbols. The gameplay is fun and engaging.
What are some slots similar to Medusa?
Other slots with a similar Ancient Greece theme include 300 Shields, Age of Gods, Aura of Zeus, and Disc of Athena.
What is the visual aspect like in Medusa?
The graphics in Medusa are aesthetically pleasing and tasteful, with a Hellenic-inspired game grid and symbols that are illustrated with refinement.
Why is Medusa a good slot to try?
Medusa is a good slot to try because it is visually appealing, has engaging gameplay mechanics, and features numerous special symbols.
What we like
Visually stunning graphics
Immersive gameplay experience
Special symbols offer bonus modes and big wins
Fair RTP of slightly over 95%
What we don't like