300 Shields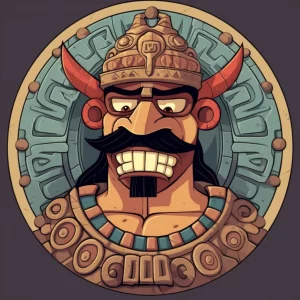 Looking for a game that will take you back in time to ancient Greece? Look no further than 300 Shields. This Spartan-inspired slot game from NextGen Gaming will have you feeling like you're right in the middle of a battle. And with 5 reels and 25 paylines, there are plenty of chances to win big.
One of the best things about 300 Shields is the flexibility it offers in terms of betting options. You can choose to play for as little as 25 cents per spin, or go all out with a maximum bet of 200 Dollars. The choice is yours.
Of course, the ultimate goal of any slot game is to hit that jackpot. And with 300 Shields, the jackpot is worth 1,000 coins – not too shabby. To activate the jackpot, all you need is to get 5 wild symbols.
Overall, 300 Shields is a fun and exciting slot game that is sure to keep you entertained for hours. So what are you waiting for? Grab your shield and get ready to battle it out on the reels!
Hyper-Versatile Structure
If you're the type of player who likes some variety in their slot games, 300 Shields has you covered. With its hyper-versatile structure, this game can cater to the preferences of any player, whether you prefer high or low bets.
Don't let the Spartan-inspired theme fool you: there's more to this game than just good looks. With the opportunity to land generous wins, 300 Shields will have you feeling like a warrior in no time.
Just be sure to keep your shield up – with the high variance of the game, you'll need to be strategic in your betting. But don't worry, even if you end up losing a few rounds, the unique gaming experience will keep you entertained and engaged for hours on end.
Bonus Free Games Round
Get ready to join the battle in the Bonus Free Games Round of 300 Shields! This feature is the pièce de résistance of the game, and it's easy to see why. Just land 3 or more Shield symbols anywhere on the 5 reels, and you'll trigger this epic bonus round.
Once triggered, you'll receive 5 free spins with all Warrior wins doubled. That's right; you'll have twice the chance to rack up those wins! During these bonus rounds, you can land the Shield symbol, which will increase the number of Shields and the Warrior's win multiplier up to 300x. Yes, you read that right. 300 times your win!
With this adrenaline-pumping feature, there are plenty of opportunities to win big. Additional spins, multipliers, and more are all on the table, so play your cards right and brace yourself for excitement!
Just a word of warning – don't get too carried away with your battle cry and wake the neighbors. You don't want to explain why you're sporting a helmet and brandishing a sword at 3 am!
Winning Big with 300 Shields
You'll never feel more like a Spartan warrior than when you play the casino slot game, 300 Shields. Get ready for the Battle Feature Free Games Bonus Round that delivers excellent opportunities to win big – just be warned, this game has a high variance. Infrequent wins may make you feel like the Persians are closing in on you, but when you hit a win with the multiplier feature, you'll feel like the gods are on your side.
During the game, players have the chance to win the game's jackpot of up to 300x their original bet – a life-changing amount that will have you shouting 'This…is…Sparta!' all the way to the bank. But to maximize your chances of winning, you need a solid strategy. So, channel your inner Leonidas and plan your attack with precision.
With crisp graphics and a thrilling soundtrack, 300 Shields is an entertaining online slot game that will have you feeling like a true warrior. And if all else fails, you can always tell yourself that in the grander scheme of things, winning this game is a lot easier than winning a real war.
Mastering Your Bankroll in 300 Shields
If you're looking for a slot game that's going to take you on a wild ride with the potential to make you rich beyond your wildest dreams, then 300 Shields is the game for you! However, with great risks come great rewards. That's why managing your bankroll is essential when playing this high-variance game.
Don't worry though because we've got you covered. Our suggestion is to start with a low-betting strategy to avoid going bankrupt too quickly. We know it's tempting to go all-in and bet your rent money on this epic slot game, but let's face it, no one wants to be homeless (unless you're vying for the title of 'best hobo in town').
You might be thinking, " Of course, it is! That's why we recommend taking a long-term approach to the game. The more spins you play, the better your chances of hitting a massive payout. It's like fishing. You can't expect to catch a whale on your first cast.
So, take it easy and enjoy the game. And here's a little secret – the main objective of this game is to trigger the Battle Feature Free Games Bonus Round as many times as possible. That's where you'll find the real treasure. So, sit back, relax, and get ready to do battle in the most epic slot game ever created.
FAQ
What is 300 Shields?
300 Shields is a popular online slot game with a Spartan theme that offers great winning opportunities.
How many paylines does 300 Shields have?
300 Shields has 25 paylines and 5 reels.
What is the main feature of 300 Shields?
The main feature is the Battle Feature Free Games Bonus Round which can be triggered by getting 3 or more Shield symbols anywhere on the 5 reels.
What is the maximum amount you can bet per spin in 300 Shields?
The maximum amount you can bet per spin in 300 Shields is 200 Dollars.
What is the jackpot in 300 Shields?
The jackpot in 300 Shields is 1,000 coins which can be activated by getting 5 Wild symbols.
Is 300 Shields a high or low variance slot?
300 Shields is a high variance slot, which means wins will be few and far between, but when they do arrive, they can be significant.
How can I increase my chances of winning in 300 Shields?
You can try playing with low bets initially so as not to quickly lose your entire bankroll.
What is the multiplier in the Battle Feature Free Games Bonus Round?
During the free spins, the multiplier can increase up to 300x by collecting Shields and increasing the Warrior's win multiplier.
What we like
Unique Spartan-inspired theme
Hyper-versatile structure for various betting preferences
Opportunity for life-changing payouts up to 300x players' original win
Additional chances to win through Battle Feature Free Games Bonus Round
What we don't like
High variance may lead to infrequent wins
May require a long-term approach for significant returns