Diamond Duke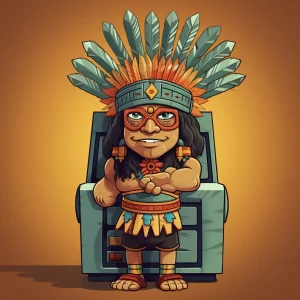 Diamond Duke's gameplay is like a fancy version of those classic bar slot machines found in every corner of the world, except now, you can play it wearing your lucky slippers on your couch! Seriously though, there's nothing quite like the thrill of pulling a lever on the real thing, but Diamond Duke comes pretty close.
The mini-cabinet in the center of the interface is a nice touch, and the simplicity of the 3×3 grid is appreciated, especially for players who prefer their games to be more straightforward. The nine symbols on the reels keep chasing each other for every game, giving players an endless ride on the spinning reels.
Of course, no modern slot game is complete without special symbols, and Diamond Duke delivers with Wilds and Multipliers. Just one wild symbol can make a significant difference in your gameplay, and the multipliers bring those wins into the big leagues. So, get ready to spin those reels and hope for the best!
Graphics
Diamond Duke's graphics are reminiscent of classic slot machines found in bars, but with a modern twist. The background features a blue color illuminated by casino lights, and the symbols include classic and recognizable images such as cherries, grapes, watermelons, golden bells, and red number sevens. The graphics are refined and eye-catching, without getting lost in too many details.
The graphics are so well done that you can almost feel the smoothness of the reels and the satisfying clink as the symbols fall into place. It's almost as if you're physically in Las Vegas, minus the free drinks and need for pants.
Overall, the graphics are entertaining and nostalgic, making you feel as if you're playing a classic slot machine, while at the same time adding modern elements that bring the game to life. Just be sure to wipe off any drool that may form while playing.
Get Hype for these Special Symbols!
Diamond Duke is one of those casino slots you just can't help but love. Its special symbols are both entertaining and lucrative. Take the Wilds, for example. They're like the wingmen of the slot world, always there to help you out. If you're not doing too well, just call on your Wild buddy to come and bail you out!
And have you seen the Multiplier Wheel? It's like something out of a game show! Spin the wheel and win some cash! It's not quite as exciting as winning a new car or a lifetime supply of cookies, but cash is pretty good too, right?
But the crown jewel of Diamond Duke has to be the Diamond Duke symbol. It's the Beyoncé of symbols – no one can touch it. It's the highest-paying symbol in the game, and for good reason. If you land three of them, you could be looking at a payout of up to 160x your original bet. That's the kind of money that could buy you a yacht! Or at least a really nice dinner.
Similar Games
Diamond Duke is just one of the many casino games that fall under the bar genre of slots. You'll be hard-pressed to find a more popular category of games, but luckily you have a few options if you're looking for something similar to Diamond Duke. Prepare yourself to try out Super Diamond Wild, Sizzling Gems, Seven Highs, and Win Win! These games offer the same classic bar slot machine gameplay, but also have their own unique twists to keep the excitement going.
If you're someone who loves slots and wants to take a break from spinning the reels of Diamond Duke, then give these other games a chance. After all, variety is the spice of life – though to be honest, sometimes it's nice to just stick to something we already know and love. Either way, you won't regret giving these other bar slots a spin or two… or three… or four!
Developer
Oh my Swedish meatballs, Diamond Duke is developed by Quickspin, which is a Swedish software provider founded in 2011. These guys have a reputation for bringing the heat when it comes to online slot games and Diamond Duke is no exception. Quickspin is a subsidiary of Playtech, one of the largest gambling software developers globally. They've got some mighty big shoes to fill, but Quickspin does it in style.
This game was clearly crafted with the player in mind. Quickspin specializes in creating high-quality video slots with innovative gameplay mechanics and outstanding graphics. It's like they want us to enjoy ourselves while we bleed money. But seriously, the visuals and sound are fantastic. You'll feel like you're in a 1950s movie, and it won't matter that you're probably on your couch in your pajamas.
The company has won multiple awards for their slots, including the EGR B2B Award for Innovation in RNG Casino Software. These guys are legit! Diamond Duke is a perfect example of why Quickspin is at the forefront of the online slot game industry. Give Diamond Duke a try and see what all the fuss is about. If nothing else, you'll have fun spinning the reels and pretending you're a high roller.
FAQ
What is Diamond Duke game?
Diamond Duke is an online slot machine game that takes on the characteristics of those found in bars, offered by Quickspin.
What are the graphics of Diamond Duke?
Diamond Duke's graphics have everything you would expect from a classic slot machine in a bar, and it is made to portray a bar slot machine with refined and eye-catching graphics.
Is gameplay of Diamond Duke easy?
Yes, the gameplay of Diamond Duke is very simplified to recall the models of old bar slots, complete with a mini-cabinet that occupies the central part of the game interface.
What kind of symbols are there in Diamond Duke?
Cherries, grapes, watermelons, the inevitable golden bells, and the red number seven are the symbols we will see in their classic and recognizable guise.
Is Diamond Duke similar to other slot games?
Yes, the bar genre is the one with the greatest offer as far as similar titles are concerned. Players who have played Diamond Duke can also have fun with: Super Diamond Wild, Sizzling Gems, Seven Highs, and Win Win.
Does Diamond Duke have multipliers?
Yes, the symbol of the wheel in Diamond Duke allows access to very interesting win multipliers.
Is Diamond Duke adaptable to online players?
Yes, Diamond Duke has still been adapted to meet the varied appetite of online players.
Is Diamond Duke a complex game?
No, Diamond Duke is a simplified game which recalls the models of old bar slots but still has additional and modern features.
What we like
Classic bar slot machine gameplay
Refined and eye-catching graphics
Special symbols for increased winning chances
Similar games available for players to try
What we don't like
Limited game grid (3×3)
Lacks unique bonus features