Club 2000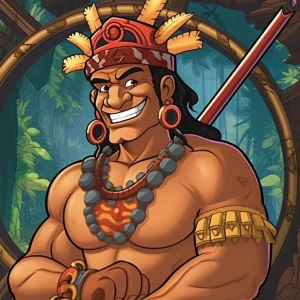 Hey there, fellow slot enthusiasts! If you're feeling a wave of nostalgia coming on, Club 2000 might just be the game for you! This retro-style slot game is a throwback to the classic physical slots, featuring bright and colorful lights and an eye-catching paytable. But don't worry – you won't have to sacrifice the convenience of playing from home.
One unique aspect of Club 2000 is that it doesn't feature any animations or flashy graphics. Instead, the game's design is simplistic, with a digital reader displaying winnings and a repetitive beeping soundtrack. But hey, who needs all that fancy stuff when we can get back to basics and just enjoy the thrill of the spin, am I right?
The interface of Club 2000 is straightforward, with options to set your betting amount and activate automatic spins. And here's where things get interesting – the game offers not one, but TWO screens. That's twice the chance for some good old-fashioned fun! You can choose to activate one or both screens, adding an extra layer of excitement to your gameplay.
All in all, if you're in the mood for a game that takes you back to the traditional slot experience, Club 2000 is definitely worth checking out. Plus, who knows – a chill soundtrack and some beeps might just be what you need to score that big win!
Symbols and Payline
Are you ready to hit it big at Club 2000? This casino slot game has a dual grid with 3 reels and 3 rows and only one payline, making it a classic and straightforward slot game. To win, players need to have at least three identical symbols adjacent to each other, with at least one passing through the central line. But hey, you're a seasoned slot game player, so that's a piece of cake, right? However, you should keep in mind that a single symbol can also award a prize, which makes this game even more exciting.
The symbols in Club 2000 include the classic fruit symbols such as cherries, lemons, oranges, plums, grapes, and strawberries. Plus, there are some unique symbols such as clovers, watermelons, stars, bells, SLP bars, and even mystery club symbols. The payouts range from 1 token for a single cherry to 25 tokens for a winning combination of watermelons, stars, bells, or SLP bars. Keep your eyes peeled for the mystery club symbols, though. Two or three mystery club symbols adjacent to each other will grant you a mystery prize, and who doesn't love a good mystery?
All in all, Club 2000 is a fun and entertaining slot game with a classic feel. The symbols are colorful, and the payouts are decent enough to keep you interested. Just keep in mind that there's only one payline, so you better make sure you're lining up those symbols perfectly. But don't worry, who needs multiple paylines when you're having this much fun?
Volatility and RTP
If winning frequently but not too high prizes is your thing, then Club 2000 is your go-to slot! With a low volatility, this game promises wins more often than not. While the prizes might not be able to buy you a yacht, they'll certainly put some coin in your pocket.
However, don't let the lower RTP value of 95% deter you from trying this game. It's still a decent percentage and worth playing. And if you're feeling lucky, up the ante by activating both grids to double your bet. Let's just hope your luck doesn't run out too quickly!
Overall, Club 2000 is a fun and entertaining slot game. It might not be the most high-paying game out there, but it's certainly one that'll give you a good and exciting time. So go ahead and give it a spin! After all, who knows? You might just strike it lucky and win enough to buy yourself that yacht!
Strengths of the Slot
Club 2000's strengths go beyond just the chance to win big bucks! One of the things I appreciate about this game is its simplicity of gameplay, almost like classic fruit machines. It's straightforward, and even beginners can catch on quickly without needing to be tech-savvy.
Another selling point is the low volatility. Players who don't want to lose too much will appreciate the low risk they take with each spin. You can enjoy the thrill of a win without the stress of wondering how much you stand to lose.
Plus, let's not forget that it's a game that can get you feeling nostalgic! The old-school sound effects and retro vibe make it feel like it's been around for ages, and let's face it, sometimes it's fun to be reminded of the good old days (even if we're pretending we were there!).
Finally, the game has a straightforward interface that's easy to navigate. You don't have to spend ages trying to figure out how to place your bets or access the paytable. It's all there for you, so you can just focus on the game and the chance to win big.
Downsides of the Slot
While Club 2000 has its charms, it does come with a few downsides worth mentioning. For starters, the lower RTP value might be a letdown for some players. Of course, we like to think of it as a chance for you to put a positive spin on your gambling losses – after all, they're not losses, just investments in your enjoyment of the game!
Another potential downside is the lack of animation and sound effects. Sure, some players might find these things distracting, but let's be real – a slot without the sound of coins dropping or flashing lights just isn't the full experience. And let's not even start on the lack of bonus rounds or quirky character animations – we can't help but feel like the game could stand to inject a little more personality.
Finally, the game only has one measly little payline. It's 2021, folks – is one payline really enough to keep you hooked? We appreciate the retro appeal, but sometimes we want a little more excitement than just lining up cherries and plums over and over again.
FAQ
What is the minimum bet size in Club 2000?
The minimum bet size in Club 2000 is one token.
What is the maximum bet size in Club 2000?
The maximum bet size in Club 2000 is 250 tokens.
How many automatic spins can I activate in Club 2000?
You can activate between 5 and 100 automatic spins in Club 2000.
What is the RTP value of Club 2000?
The RTP value of Club 2000 is 95%.
What symbols do I need to win in Club 2000?
You can win even with just one cherry symbol, while for all other symbols, you need three identical ones adjacent to each other. Some symbols require at least two.
What is the volatility in Club 2000?
The volatility in Club 2000 is low, meaning that you will win frequently, but the prizes might not be too high.
What is the functionality of the fast spin button in Club 2000?
The fast spin button allows you to speed up the rotation of the reels in Club 2000.
How many screens can I activate in Club 2000?
You can choose whether to activate one or both screens in Club 2000.
What we like
Simplicity of gameplay
Nostalgic design
Low volatility
Basic interface
What we don't like
Lower RTP value
Lack of animation and sound effects