Cirque Du Soleil Kooza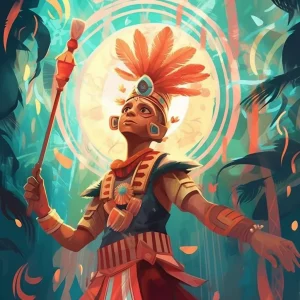 Cirque du Soleil Kooza is not your average slot game. It's a 5×4 layout with 20 symbols shown per spin, which makes it a perfect choice for players looking for more winning combinations. And let's be real, who isn't looking to win big?
The symbols in this game are what make it truly unique. Expanding symbols, Wilds, Scatter symbols, and not one but two different Bonus symbols? It's like bringing the circus straight to your computer screen. And speaking of circus, the imagery and sound effects will have you feeling like you're front and center at the big top. Just don't forget to grab some popcorn and cotton candy.
The two Bonus symbols provide access to special features that allow players to win prizes or spin the wheel for free spins or multipliers. It's like getting a backstage pass to the show. The excitement of not knowing what bonus round you'll get is like waiting in line for the big ride at the amusement park – but without the sunburn.
Overall, the gameplay of Cirque du Soleil Kooza is top-notch. It's fun, exciting, and unique. It's like a clowns car – packed full of features and surprises. So, buckle up, because it's going to be a wild ride!
Get Ready to be Mesmerized: Graphics and Sound
Cirque du Soleil Kooza's graphics are nothing short of breathtaking – be prepared to be bombarded with an electrifying sensory overload. The designers of this game have created an atmosphere that will make you feel like you are right in the middle of a grand, elaborate performance. The colors are vivid, exuding the vibrancy of a big top circus – without the overwhelming smell of animal droppings.
As the background is filled with warm golden light, you'll be greeted by a smiling artist, welcoming you to the game. As for the symbols and card letters, their design ranges from simple to rich, but every detail has been taken care of. The various Kooza performers and masks that appear as symbols add a touch of fun and quirkiness to the game.
The background audio is catchy, and the jingle sound effect that is heard during every spin and winning combos is not only engaging but also keeps you on the edge of your seat. Even if you don't win, at least you have an enjoyable and entertaining gaming experience.
Overall, Cirque du Soleil Kooza has outdone itself by blending together stunning graphics with an exquisite soundtrack. It's no wonder that this game has become a fan favorite. Who says you can't run away to the circus without ever leaving your house?
Special Symbols
If you're looking for a slot machine that offers more excitement than watching a clown balance plates on a stick while juggling fire, Cirque du Soleil Kooza is the game for you. This game throws players into the middle of a circus extravaganza, complete with all the special symbols you'd expect from a good show.
First off, let's talk about the Expanding symbols. These are symbols that expand to cover entire reels, which can lead to some big wins. It's like watching a trapeze artist soar high above the arena, except instead of holding a bar, they're holding bags of cash.
The Wild symbol is also an important part of the game. It can replace any other symbol, except for the Scatters, to help form winning paylines. Think of it as the ringmaster of the show, keeping everything running smoothly.
And speaking of Scatters, there are two types in this game. The red box Scatter symbol offers players a choice between three different random prizes, one of which is a chance to enter a bonus mode that offers multipliers or free spins. It's like trying to win a stuffed animal at one of the carnival games, except the prize is worth way more.
The other Scatter symbol, the Bonus symbol, is used to access the Bonus mode directly. In this mode, the same wheel with multipliers or free spins is spun. It's like being backstage at a circus and discovering a secret room full of treasure.
So, grab some cotton candy, take a seat, and get ready for the show of a lifetime with Cirque du Soleil Kooza.
Theme
Looking for a slot machine that's a bit different from the usual Western or Ancient Egypt themes? Look no further than Cirque Du Soleil Kooza! This game is centered around the Montreal circus of the same name, featuring all the acrobatic stunts, clowns, and flashy costumes you could ask for.
The graphics and sound effects really transport you to the big top, with symbols like masks, juggling pins, and performer portraits filling the reels. Even the background music has a whimsical, carnival flair that will have you tapping your toes and reaching for some cotton candy.
If you're a fan of the circus (or just enjoy a good spectacle), Cirque Du Soleil Kooza is the perfect way to satisfy your cravings without having to brave the crowds and overpriced snacks. Plus, you might just hit a jackpot to fund your own acrobatic dreams!
Uniqueness
When it comes to circus-themed slot games, it's safe to say that they're a dime a dozen. However, Cirque du Soleil Kooza manages to stand out from the pack in a number of ways.
Firstly, the graphics and sound design in this game are truly top-notch. You can almost smell the popcorn and feel the sawdust under your feet as you spin the reels. It's the perfect way to experience the thrill of the circus without having to leave your house!
What really sets Cirque du Soleil Kooza apart, though, is its engaging gameplay features. This is no one-note slot game – there are tons of different bonus rounds and special symbols to keep things interesting. From the Trickster Free Games to the Wheel of Death Bonus, there's never a dull moment when you're playing Kooza.
But perhaps what's most impressive about this game is its ability to appeal to all types of players. Whether you're a seasoned slot veteran or a newbie who's never spun a reel in your life, you'll find something to love about Cirque du Soleil Kooza.
Sure, there are other circus-themed slot games out there, like Golden Ticket and Roll Up! Roll Up!. But let's be real – do they have a death-defying tightrope walker flying across the screen every time you hit a winning payline? I think not.
FAQ
What is Cirque du Soleil Kooza?
Cirque du Soleil Kooza is a slot game that brings the fabulous and colorful performances of the Kooza show to life, which is part of the Montreal circus.
What are the graphics and sound like in Cirque du Soleil Kooza?
The graphics and sound in Cirque du Soleil Kooza are engaging and eye-catching, with a blue circus tent background, colorful symbols, and captivating music to match.
How does the gameplay work in Cirque du Soleil Kooza?
Cirque du Soleil Kooza is a 5×4 layout slot game in which 20 symbols are shown per spin with more winning combinations possible along the paylines. There are also Wilds, expanding symbols, and two types of Scatter symbols that allow players to access special features.
What is the special feature in Cirque du Soleil Kooza?
The special feature in Cirque du Soleil Kooza is accessed by landing at least three Scatter symbols in a single spin. Players can choose one of three random prizes or access the bonus mode, where a wheel with multipliers or free spins will be spun.
What other similar slot games are there to Cirque du Soleil Kooza?
Similar slots to Cirque du Soleil Kooza include Golden Ticket, Roll Up! Roll Up!, Cirtakus, Circus Train, and Wicked Circus.
Who would enjoy playing Cirque du Soleil Kooza?
Cirque du Soleil Kooza is a great slot game for those who love circus-themed games or those who are looking for a little something extra in their slot experience.
What company created Cirque du Soleil Kooza?
Cirque du Soleil Kooza was created by Bally, a well-known online gaming company.
Are there any unique features to Cirque du Soleil Kooza?
Cirque du Soleil Kooza has a unique layout and vibrant graphics, combined with its varied gameplay mechanics, which make for an exciting slot experience.
What we like
More winning combinations along the paylines
Colorful and standout graphics
Engaging sound effects
Appealing to all types of players
What we don't like
Not unique compared to other circus-themed slot games
Limited bonus mode options