Cash Spin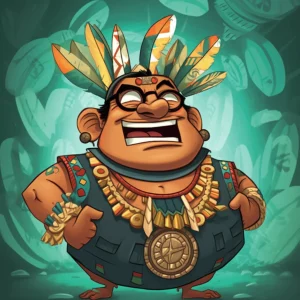 Cash Spin, the slot game that gives you a chance to win some serious moolah! With its classic slot themes and high-tech features, this online game developed by Bally is sure to keep you engaged for hours.
This 5 x 3 grid machine comes with a return to player (RTP) of 94.2%, making it a great option for all those online gamers out there looking for a little bit of fun that won't break the bank.
Let's not forget about the symbols, folks. Diamonds, rubies, emeralds, playing cards (A, K, Q, J and 10) and the Dollar symbol – all of which can be found in this thrilling game. And last but not the least, the famous wheel of fortune; it's almost as if you are in Vegas right from your home.
So buckle up, grab your lucky charm, and let's spin the wheel. And who knows, maybe this will be the magical moment that will change your life…
Game Features and Mechanics
Bally's Cash Spin is not your average mooching slot game! It has a glorious 5×3 game grid, which puts it right in the middle of the modern market compared to classic 3×3 slots. Its Return to Player (RTP) of 94.2% is in line with modern standards, meaning you're not going to lose your shirt…unless of course, you're playing shirtless.
Just like in real life, Cash is king in this game, and the special symbols found in the slot know it too! Take the U-spin symbol and the money bag, for example; they act like Scatters and require at least three identical symbols in a single play to trigger one of two bonus modes.
The U-Spin function is as exciting as hitting the jackpot while skydiving. Imagine spinning a wheel with cash prizes and, just like a fine wine, it gets better with age as the possibility of getting free spins increases. And if that wasn't enough excitement, the money bag activates the Coin purse function where your inner Sherlock Holmes is put to the test! You need to choose between three hidden cash prizes for corresponding wins, but be warned, choose wisely! You don't want to end up regretting your choice like opening a Nutella jar and realizing there's only a smidgen left.
Finally, let's not forget the Wild symbol that can replace the other normal symbols. It's the wildcard of the game and can turn a losing play into a winning one in seconds flat.
Symbols and Bonuses
Buckle up for a ride through the world of bling-bling and shiny symbols! Cash Spin comes equipped with a plethora of symbols that are sure to catch your eye. There are the classic playing cards (A, K, Q, J and 10), Diamonds, Rubies, Emeralds, the mighty Dollar symbol, and the wheel of fortune. The graphics are not just simple but also dynamic and complemented with stunning sound effects that add to the overall excitement. The dazzling design and impressive contrast between the reels and the background are a treat for the eyes. All these features make Cash Spin irresistible for both seasoned and fresher players.
Two special scatter symbols, the U-spin and money bag, can land on your reels and further enhance your experience in the game. The U-spin feature is probably the most thrilling of the two. It gives you the opportunity to spin a wheel and win some cash prizes or free spins. The only thing missing are the lovely assistants and the audience's applause!
Meanwhile, the elusive money bag symbol can activate the Coin Purse feature, which can reward you with hidden cash prizes. Play for long enough and you might just have your pockets fuller than ever before. Overall, Cash Spin's symbols and bonuses create a perfect mixture of classic and modern casino fun, with just the right amount of glitz and glamour thrown in for good measure.
Other Slot Games with Fruity Themes
If you're a fan of classic fruit-themed slot games like Cash Spin, you're in luck! There are plenty of other games out there that offer similar gameplay and aesthetics. Maybe you're craving some juicy winnings on Playson's Fruit Xtreme or a refreshing bite on Novomatic's Fruitilicious.
Personally, I like to mix things up and try out different themes and game mechanics. You never know what kind of fruity fun you might discover! Of course, if you're a diehard fan of the fruit theme, you can never have too many options.
But let's be real, there's just something about those old-school fruit slot symbols that keeps us coming back for more. Maybe it's the satisfying crunch of the fruit icons lining up, or the way those cherries, grapes, and watermelons taunt us from the reels. Either way, there's no shortage of fruit-themed games to choose from.
Developer – Bally
Oh, Bally! The name alone is enough to make any seasoned slot game player sit up and take notice. These guys have been around for over 50 years and are known for their iconic slot games that keep getting better with every edition. Check out Cash Spin and you will know what we mean.
Cash Spin is one of their classic-style slot games that manages to infuse modern gaming concepts brilliantly. This game has three reels and 25 fixed paylines, and it comes with a bonus wheel that leads to cash prizes and amazing multipliers. We found the graphics to be engaging and the sound effects to be extremely entertaining. It's a great game for beginners to get acquainted with slot games.
We can't recommend Cash Spin enough, especially to those who are dipping their toes into the world of online slot machines. The game has a good return to player percentage and a medium volatility level, which means you have a good chance of winning some cash without betting too much. With an attractive interface and the chance to win big, this one is a must-try for anyone who enjoys online slots!
FAQ
What is Cash Spin?
Cash Spin is a retro-themed online slot game developed by Bally.
What kind of symbols does Cash Spin have?
Cash Spin features classic symbols like playing card symbols, Diamonds, Rubies, Emeralds, Dollar symbol and the wheel of fortune.
What is the gameplay mechanics of Cash Spin?
Cash Spin has a 5*3 type mechanism and a RTP value of 94.2%, both in the average modern market standards.
What are the special functions in Cash Spin?
Cash Spin has two special functions – U-spin and money bag. Both are Scatter symbols, and require at least three identical symbols in a single play to assign bonus modes. The U-Spin allows spinning a wheel with cash prizes and free spins and the money bag activates the Coin purse function, where players can select between three hidden cash prizes.
What is the Wild symbol in Cash Spin?
In Cash Spin, the Wild symbol is capable of replacing the other normal symbols in the game as if it were a joker.
What are some similar slots to Cash Spin?
If you enjoy nostalgic fruit-themed slots, you may want to try Playson's Fruit Xtreme or Novomatic's Fruitilicious.
Is Cash Spin suitable for both veterans and newcomers?
Yes, with its hybrid style balancing both classic and modern features, Cash Spin appeals to both experienced and new online slot players.
What is the music like in Cash Spin?
The music in Cash Spin is a fast riff based on percussion that starts over with every single spin.
What we like
Seamlessly blends classic slot themes with modern features
Offers two bonus modes with cash prizes and free spins
Includes a Wild symbol to increase winning potential
Developed by a well-known and reputable developer, Bally
What we don't like
Limited variety of symbols
Graphics may not appeal to players looking for more visually stimulating games