Deal or No Deal Roulette
Roulette Deal or No Deal has become an instant hit among gamers as an alternative to traditional online Roulette. Inspired by the beloved TV show  Deal or No Deal, the game provides a unique casino experience with plenty of thrills and excitement. Here, you will discover the core rules and uncover the hidden secrets behind this innovative way of playing Roulette. It's a gaming adventure that is just too exciting to miss! So buckle up, spin the wheel, and let the journey begin! 
The purpose of Roulette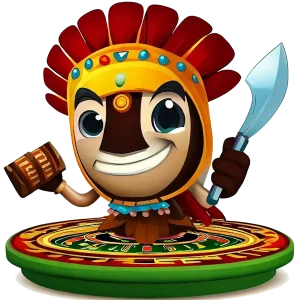 Roulette has been a thrilling casino game for decades, and its popularity was only amplified when it moved to the digital world.
Deal or No Deal Roulette is a modern spin on the European classic, giving players an exciting combination of suspense and thrills. Perfect for those looking to deviate from traditional roulette rules – this game brings together two beloved casino games in one stimulating experience! To better understand how Deal or no Deal Roulette works, let's explore the basic rules of European Roulette. 
The game's objective is to accurately predict where a small ball will end up after being spun around in an outer wheel with 37 pockets. The pockets are numbered 1 to 36, including one larger pocket labeled 'zero.'
Players can bet on inside stakes, which are placed on a single number or a small group of numbers, or outside bets, which cover as many as 18 spots at once.
After carefully selecting your bets and pressing the spin button, you only have to wait several seconds and watch as the ball lands in one of the 37 pockets.
Winners are paid out accordingly, and all losing bets are removed from the game,
The Deal or No Deal version
In this variant, all the classic European or French Roulette options are available, as well as two side bets: the Banker's Spin bonus and the  Deal or No  Deal bonus. Place your chips in the Bonus Bet area of ​​the game table to participate in the side bet, and watch out for the outer circle that spins around the wheel when it is in motion, as it contains two sections: one with a black telephone and one with a red telephone.  If the ball lands lined up on one of these sections, then you qualify for the indicated bonus game, which can be of two types:
Banker's Spin (black phone): You can choose between three boxes, each containing a bronze, silver, or gold ticket. Once selected, the roulette wheel will change to contain cash values. If you choose gold, these values ​​will be higher than silver or bronze. The ball will spin and land on one of the cash amounts. You can cash out this amount or try to repeat it. Two re-spins are allowed.
Deal or No Deal Bonus  (red phone): Plays like a real Deal or No Deal game. You must select your lucky box, then open the other boxes individually to reveal the cash prizes. Beware of the banker, who may call you to offer a deal on your box.  In this case, you decide whether to deal and accept the banker's offer, immediately winning that prize and returning to the main roulette table, or reject the deal and continue picking other boxes.  If you are left with one box in the end, you will be given the option to open it, and the prize you find will be yours.
Deal or No Deal Roulette Strategies
A player should have a plan before jumping into the game of Deal or No Deal Roulette. First, it is essential to understand the amount of money you are betting to know your liquidity during the game.  In Deal or No Deal, you need to place bets before the game, which can lead you to lose track of the money. Another helpful strategy to keep your game account active is not to wait for the presenter to open the last box. By having the total money wagered up to that point clear in mind, you can make informed decisions about the presenter's offers that could lead to positive results even before the last box or suitcase is opened. In the end, if you are a novice player, we recommend starting with a Demo version of the game for a free trial of Roulette Deal or no Deal. Of course, you won't be able to win real money during this type of game. Still, you will have the opportunity to understand better the gaming platform's betting features.
On the other hand, if you are a more traditional roulette lover, you can opt for the most played online versions, such as European or French Roulette. If you are already an expert, you can challenge the  American Roulette dealer. 
Frequently Asked Questions
How to play Deal or No Deal?
Deal or No Deal roulette  is a variant of classic Roulette with the aim of guessing if the money contained in the last of the 16 packs is higher than the offer provided by the dealer. 
What inspired deal or no deal roulette?
The famous game and TV show Deal or No Deal inspired this game. During the game, 26 suitcases or boxes are opened, numbered, and associated with a cash prize or an alternative option for the player, such as giving up his seat to another competitor or doubling the maximum prize. 
How does Deal or No Deal roulette video slot work?
It is a slot that features a casino game, Roulette, so there are no promotions such as bonuses or special free spins.