Paylines & Ways to Win
Slots have been dominating the iGaming industry for decades, giving gamblers a thrilling experience along with the opportunity to cash in large. Learning the game's rules, including the multiple winning combinations, is crucial to actually win at slots. We'll explore the ins and outs of paylines and the slots ways to win so that you can enjoy an unforgettable experience in your next slot sessions.
Slots Paylines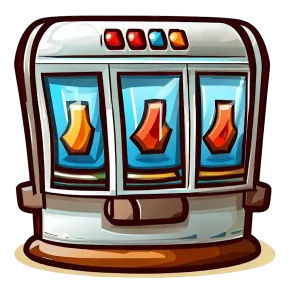 Basically, the paylines in a slot are the lines on which a player's winning image combo must fall. Typical ones in older slots were vertical and crisscrossed the middle of the reels. However, over time, slots have changed and modernized to include a wider variety of patterns, such as zigzags, verticals, and diagonals.
The pattern on the reels is the main determining factor in how they work. There are games with straightforward linear lines and others with intricate patterns and numerous paylines. The volatility and return-to-player (RTP) percentage of a game can be affected by tweaking variables like the number of paylines.
Difference Between Fixed and Adjustable Paylines
Fixed paylines can't be adjusted. Each turn requires a wager on all paylines, which are permanently activated. Slots with adjustable paylines let players pick and choose which of several possible combinations to trigger and wager on.
Fixed paylines typically have a higher winning probability due to the increased number of active paylines, but adjustable paylines allow for more freedom when it comes to playing.
Popular Payline Types
As slots develop, new payline types are introduced to improve the player's enjoyment. Here are a few of the most common types:
Cluster Pays
Cluster pays are the standard's substitution when it comes to paylines. Players must link together horizontal or vertical rows of 5+ matching symbols to win. Multiple wins can be achieved in a single spin thanks to cascading reels that are commonly found in slots with Cluster pays.
Mega Cluster
Mega cluster is the expanded version of cluster pays, which feature even bigger clusters and larger payouts thanks to the larger playing grid. Multipliers and other extra features can be found in some mega cluster slots, adding even more fun to the games.
Multiways
By paying out for matching symbols anywhere on adjacent reels, regardless of their position, multiways slots give players hundreds, if not thousands, of slot ways to win. These games typically have 243, 720, or 1024 slot ways to win, which results in regular payouts – although in a lower value.
Megaways
Megaways is a well-liked slot mechanism that provides players with an unpredictable number of ways to win, with up to 117,649 paylines on any given spin. Every spin offers new winning combinations thanks to a variable number of symbols on each reel.
Megapays
Combining the megaways feature with progressive payouts, megapays is the new slot kid on the block. This cutting-edge concept offers the thrill of ever-changing paylines and the possibility of winning enormous jackpots.
Megaquads
Megaquads is also a new and thrilling innovation in slot gameplay, with its 4 pairs of reels that can merge at any time. This merge can create enormous payouts and exciting new playing experiences.
Mighty Ways
This type involves an additional row being added to the reels at random during play. Because there are more symbols and more slots ways to win, playing mighty ways slots is more exciting and can result in larger payouts.
Hyperlines
With hyperlines, players can connect symbols in any direction, including diagonals and intersections. This innovative method boosts the gameplay by increasing the number of possible winning combos.
Best Ways to Win in Slot Games
Understanding the game's mechanics and using clever strategies can increase your odds of winning, but there is no foolproof way to win at slots. Nevertheless, here are a few ways to increase your odds:
Learn the game's paytable to get a feel for its paylines, bonus features, and extras.
For consistent payouts, look for slots with a higher RTP and low volatility.
Stick to your budget and set limits before each session.
Grab bonuses and especially free spins at the best US slot casinos.
Find the right slot and paylines that match your preferences and playing style.
Best Slot Prizes
Slot prizes can come in all shapes and sizes, going from jackpots that offer millions, while other slots may pay smaller amounts, although regularly. In this area, progressive slots are the most popular option due to their never-ending jackpots, which can be won in a single spin.
Best Online Slots
Playing the top online slots that have amazingly high RTP's, unique features, and alluring jackpots can increase your odds of winning large. Here are some interesting examples:
Mega Moolah is a progressive slot that made it into the Guinness Book of World Records.
Starburst offers a simple yet thrilling gameplay, and the RTP is quite high.
Gonzo's Quest is perhaps the most popular slot that features innovative cascading wheels and bonuses.
Bonanza Megaways is proud to boast the megaways feature, offering some killer winning potential.
Dead or Alive II is an extremely volatil but high rewarding slot with incredible bonus features.
Frequently Asked Questions
What are slot paylines?
Slot paylines are the predetermined lines on which a player's successful symbol combo can trigger a payment. They can be straight and horizontal or complex, depending on each game and software provider. 
What is the difference between fixed and adjustable paylines?
Adjustable paylines allow players to select which paylines to wager on, while fixed paylines are always active and require players to bet on all of them. The higher number of active paylines means that the winning odds are typically higher as well. 
Where can I find the best slot types in the US?
If you're interested in the different slots ways to win and paylines, then check out our recommended online casinos and games on Slotjava.com, where we've only selected the best of the best for US casino players.