Frequently Asked Questions about Online Slots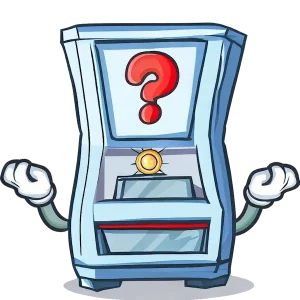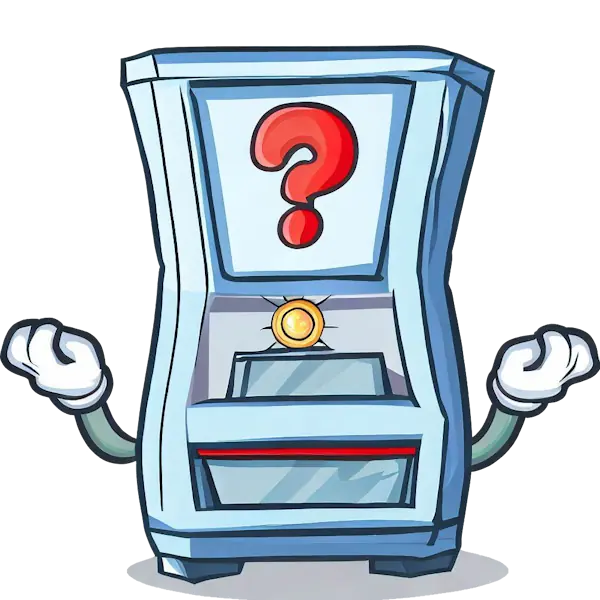 It's not unusual for online slots newbies and veterans to experience doubts about most slot machines. These doubts could result from a simple definition, a more complex technical concept, a gossip, a curiosity or a fundamental rule.  
For each of these cases, we have collected on this page all the FAQs (frequently asked questions) that are most often asked by those interested in slots. Read on to find out if the questions you've been most curious about are answered here!
What is a progressive jackpot?
A progressive jackpot is a prize that increases every time it is played and no player wins it. When some lucky player succeeds, the jackpot of the next game is reset to a predetermined value and starts increasing again with the same rule.
Progressive slot machines take a small amount of every bet you make and add it to a jackpot prize. That magical total keeps growing until one lucky punter comes along and hits the jackpot, collecting the total amount.
Do I need to download software to play online slots?
You don't need to download any software to play online slots. In fact, you don't even have to register or make a deposit to play online slots, as long as the game has a "Demo" version.
Even if you decide to play online slot machines for real money, you still don't have to download any programs. You simply need to register and make a first deposit to play.
Can I play slot machines online for free?
Online slot players can access free slots in the best online casinos that offer both demo and real money versions. The advantage of playing free online slots is that you can try certain titles and features without touching your funds from your gaming account. Also, playing in Demo mode allows you to try out the latest releases without registering or downloading. 
What is a payline?
A payline on a slot machine refers to a line that intersects a symbol on each reel, which may be straight or zigzagged. It denotes the specific combination of symbols on the reels for which a player receives a payout if they have placed a bet on that particular combination.
Another thing to note is that video slots can have a fixed or adjustable number of paylines. If the paylines are adjustable, players can select the number of paylines they wish to play with or choose paylines that increase in number during bonus features. 
What are reels?
"Reels" is a commonly used term among players of video slot and slot machines, referring to the horizontal columns that form a fundamental component of online slot machines. In modern games, the most common number of reels is five. 
Video slot developers are continually creating new and intricate titles to make the gameplay more exciting which results in some unique looking slots. While vintage slots only have three reels, some software vendors go as far as creating titles with two game grids.
What are Freespins?
As the name suggests, free spins are players' chance to play a slot machine for free. Free spins give the player the chance to try out different games for free to get a feel for a game with a chance to win some cash. 
What are Free Spins Slots?
Free spins slots allow you to play extra rounds without spending a dime. A free spins bonus feature is usually the main feature in a modern slots game. It involves one or more spins of the reels offered absolutely free. For example, if a game awards 10 free spins, it means that the reels will spin 10 times without charging you a cent.
What is meant by scatter symbol?
Simply put, Scatters are special symbols in online slots that have specific functions depending on the game you are playing. In some slots, they might trigger different bonus features. In others they could act as multipliers or substitute for other symbols to help form winning combinations.
What are wild symbols?
Wilds are a term that refers to a group of special symbols found in online video slot machines. These are symbols you can use in place of others to make winning combinations. They help the player achieve a win, even if they aren't lucky enough to get three of the same symbols on a payline. 
Wilds are designed to earn players very large winnings. Sometimes, the wild symbol will pay out more than any other standard icon on the machine. This special symbol is worth taking advantage of if you want to maximize your win on a particular spin.
Are the results of online slot machines really random?
Online slot machines utilize Random Number Generator (RNG) technology to ensure that a continuous sequence of hundreds of numbers per second is generated randomly. RNG is at the heart of every slot machine; it is an algorithm designed to enforce a fair policy in casino games. The random number generated by this algorithm determines the result of slot reels.
Can you play slot machines on mobile?
Certain. Mobile slot games are playable on smartphones or tablets. You can download a native app for iOS or Android or access directly from the browser of your favorite online casino. 
Mobile slots are similar to standard desktop slots. They are simple games designed to be fully optimized on a smartphone. This means that with a browser and a stable Internet connection, gamers can enjoy their favorite titles on a phone on-the-go.
Is it possible to cheat online slot machines and their RNG?
Random number generators are quite complex. They involve elaborate mathematical codes. Online gaming platforms that use RNG software also use a multitude of defensive strategies such as encryption, hardware security, stream ciphers, and modifiable keys. Thus, minimizing the possibility of an external attack, as well as the possibility of crashing the slot machines.
Does the amount of money I deposit affect the slot game?
Numerous players hold the belief that increasing the amount of money they deposit into a slot machine can manipulate the algorithm to generate payouts more frequently. However, this notion is unfounded, as the random number generator (RNG) or algorithm responsible for determining winning combinations operates independently of the player's deposit amount and generates results purely at random.
Why are most slots fruit-themed?
Fruit-themed slots make players and casino operators happy as they bring satisfaction and income to their respective parties. These slot machines have been popular for a long time and will remain so in the future. Their extreme simplicity and their interesting features make them irresistible for gamers. If you are a beginner, you don't need any experience to try it. Simply find your favorite USA-licensed titles and enjoy!
Are there any Marvel slots?
Prior to 2017, Playtech had the license to use popular Marvel superheroes, such as Iron Man, The Avengers, The Incredible Hulk, and Captain America, in their titles. However, the Walt Disney Company, which currently owns Marvel Studios, chose not to renew Playtech's license, causing the company to lose its right to feature these beloved characters in their games.
Fortunately, some of these titles have been rebranded by the software house after eliminating any reference to Marvel and are still today in the best online casinos. Examples would include Age of the Gods, Age of the Gods: King of Olympus and more.
Who guarantees the safety of slot machines?
Online slot machines are controlled by a very complex technology which is constantly monitored to ensure that the software is working properly. Each state where gambling is legal in the US determines precise requirements that every online casino must comply with in order to make the players' experience as safe as possible.
Online slot machines are designed with regulated structures that incorporate random number generators (RNGs) to control their operations. The RNGs generate coded digits within the internal software, which ‌determine the positioning of the reels. Only then will users be able to view the final combination on their PC or mobile.
How do you learn the rules of slots?
Once players have chosen which slot title to bet on, they can try to familiarize themselves with the game by selecting the "Demo" option. This allows them to play for free, without touching their funds.
 Every online slot game includes an "Info" section that provides players with the game rules and a paytable. This section is helpful for understanding the number of paylines available, the average payout percentage, and any additional features that may be available.
What do you need to play slots?
Playing slot machines online is easy. All you have to do (besides being of legal age) is insert the appropriate number of coins (virtual coins for online slots, of course), press the "Play" button and wait for the result. 
After a spin, you can either win some money, go to a bonus round if it's a bonus machine, or win nothing on that round. At that point, you can use more coins and spin again.
What time can I play slots?
Since slots are based on the RNG principle and their outcomes are completely random, then you can play as you please. Players can enjoy online slots when they have more free time. The RNG algorithms across all online casino games remain the same no matter what time of the day you choose to play.
Where do I find the RTP of a slot?
There are 3 different ways to find the RTP of an online slot: consult the info section of the machine, enter the official website of the developer of the selected slot or (the most practical), read the game review directly on a platform of casino games.  
What is slot volatility?
The concept of volatility in an online slot refers to how often you win during a given game session. If a slot machine has low volatility, it means that it pays out small amounts regularly. A slot machine is highly volatile when it awards less frequent but impressive jackpots and high-value wins.
What is the paytable of a slot machine used for?
Taking a few minutes to study a slot's paytable gives players the opportunity to learn everything about the game. It only takes a quick look to find out if the slot features wilds, scatters, multipliers and bonuses. 
The paytable of a slot machine provides a comprehensive overview of its bonus features, including the way they function and the number of free spins available. It outlines how these features are activated. The number of paylines is typically outlined along with the percentage of the return to player offered.
What are bonus games in a slot?
Bonus reels are the most exciting part of playing slots and the multi-level bonus rounds are extremely popular as they require interaction and present adrenaline-pumping challenges. In Mega Fortune, for example, three bonus reels are needed to grab a huge payout.
What is the AutoPlay function for in a slot?
While most players wouldn't dream of using the "autoplay" features, others find it relaxing and relaxing as they watch the reels spin without any interaction. By activating the automatic function, you can select the number of spins to be performed through an automated action. 
Game programming selections with "autoplay" can also include stopping the automatic action once the free spins is activated. Another option is to end Auto-Play once a single win occurs, or when the bankroll increases or decreases by a certain amount. 
What is the Gamble Feature?   
The bet function becomes available (and is optional) only when a player gets a winning combination. By selecting the Gamble feature, the game then continues on a mini-screen displaying the playing cards. You can double what you have already won or lose it entirely. 
Based on playing cards, the gamble feature doubles or quadruples your winnings when a correct prediction related to the color of the next card is reached, but if you get it wrong, you'll lose your entire win.