Slotpedia
Slotpedia
Welcome to Slotjava, the internet's largest and most detailed slot guide. No matter how much or how little experience you have with online slots, in our Slotpedia, you'll find everything you need, including games, strategies, tips, and in-depth reviews. Slotpedia is the ultimate resource for slots and everything associated, including the history of slots, the newest innovations, and of course, the best games in 2023!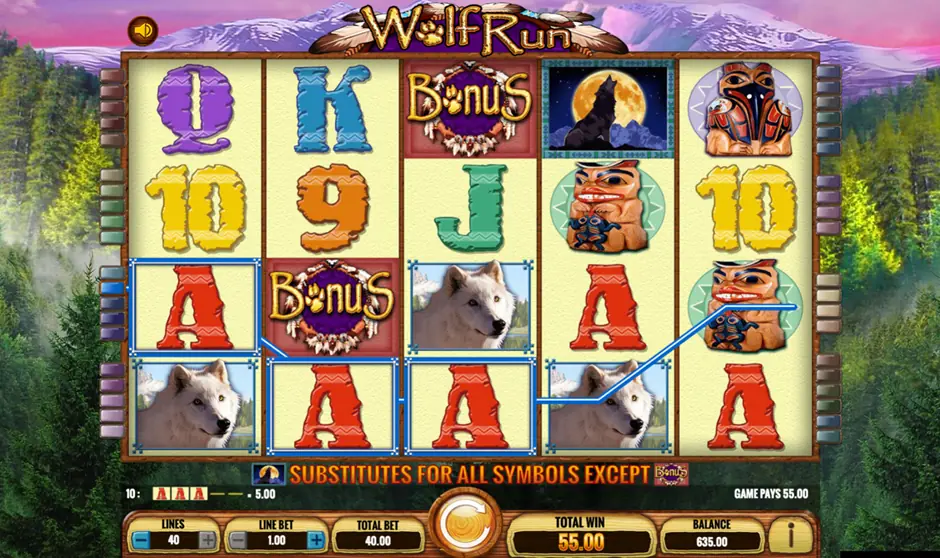 The Slots History
Here at Slotjava, we know that the popularity of slots is enhanced by their long and fascinating past. This is why we have a whole section devoted to tracing the slots history – given how trendy these games are.
Our slots history page has all the details, but here's a sample of what you'll find there: Did you know that Charles Fey created the first slot machine in 1895? Or that the 1960s saw a massive shift when electronic slot machines were introduced? Learn more about the exciting background of slot machines by exploring Slotpedia.
Slots Game Types
The fast tech developments and the iGaming industry's need to keep innovating have led to significant changes in slots over the years. We've categorized the slot game types, so that you can find and explore all sorts of different titles. Let's take a look at the main slot game types:
Classic Slots: Slot machines with a few paylines and 3 reels are considered "classic" since they go back to the first versions. Fruits, bars, bells, and 7s are common symbols in classic slot machines. Despite their more simplistic aesthetic, these games nonetheless provide avid gamers with a satisfying throwback experience.
Video Slots: Video slots are the cutting-edge progression of traditional slots. They have moving reels and realistic audio/visual elements. There are even more winning chances due to the many paylines and 5+ reels. Wild symbols, random payouts, and free spins are just a few of the many bonus features available in video slots.
3D Slots: 3D slots enhance the gaming experience beyond that of traditional video slots, incorporating three-dimensional images and animations. Players are drawn into the game's environment by the compelling narratives and characters. Among the most played 3D slots are "The Slotfather" by Betsoft and "Gonzo's Quest" by NetEnt.
VR Slots: Virtual reality slot machines are at the forefront of gaming technology, immersing players in a digital world. Using a virtual reality (VR) headset and a suitable gaming device, gamers are immersed in an entirely new gaming experience. Although VR slots have only been around for a short time, the industry is rapidly developing new and exciting features.
Slots Paylines and Ways to Win
If you want to beat the odds at slot machines, you need to familiarize yourself with paylines and other ways of winning. You'll find in-depth explanations about the slots paylines and ways to win. Some common paylines are the following ones:
Single Payline: Matching symbols along the centre horizontal line to create winning combos is the hallmark of a single payline game, which is typical of traditional slot machines.
Multiple Paylines: Multiple, movable, or fixed paylines are available in many newer slots. These paylines may be arranged in any configuration across the reels, from horizontal to diagonal to zigzag, increasing the number of possible winning combinations.
Ways to Win: Unique slots are becoming more common, mainly due to popular forms such as 243-ways and 1,024-ways that ditch the standard ways to win. Instead, with these slots, you'll win when identical symbols appear on neighboring reels. This setup has the potential to increase the frequency of victories and the tension of the game.
Megaways: Big Time Gaming's Megaways engine is a new payline structure that may provide thousands of ways to win. Megaways slots provide a thrilling and surprising playing experience since the amount of symbols on each reel changes with each spin.
Slots Features and Mechanics
There are tons of features and mechanisms in today's slots that are meant to improve the overall experience and the odds of winning. We're experts when it comes to slots features and mechanics. Here's a brief insight to what our Slotpedia covers:
Random Number Generator (RNG): The RNG, or random number generator, is a crucial part of every slot game since it ensures randomness and fairness. This mechanic uses algorithms to create random sequences on the reels. Each spin of the RNG is completely random and unrelated to any others as the RNG works indefinitely.
Return to Player (RTP): The RTP of a game is a percentage that reflects its expected long-term payout to players. A higher RTP indicates that a game is more likely to pay out a bigger percentage over time. Keep in mind that the theoretical RTP does not guarantee any particular return on any given spin.
Volatility: The volatility, also known as variance, modifies both the frequency and size of payouts. Games with a low volatility pay out smaller amounts, whereas games with a high volatility have higher payouts – yet not as frequent. The volatility of a slot game is an important factor when choosing a game to play.
Autoplay: Players may forget the spin button by using the autoplay option, which lets them specify a number of spins to be played automatically. Some players like a quicker pace than others, or they want to multitask while playing, making this feature quite helpful.
Bonus Rounds: Symbols or combinations of symbols may activate bonus rounds in many online slots. These bonus features may come in a variety of formats, from free spins to pick-and-choose games to specialized mini games. Bonus rounds are an excellent way to increase the potential winnings of the game – making them also more exciting.
Wild Symbols: Wild symbols appear often in slot games and may be used in place of any other symbol to complete winning paylines. Special wilds, such as expanding wilds that may span a full reel or sticky wilds that stay in place for a certain length of spins, can be found in some games as well.
Scatter Symbols: Unlike regular symbols, scatter symbols may pay out in any position on the reels. Scatter symbols are not limited to certain positions on the reels, and instead may occur anywhere to generate a payout or start a bonus round.
Multipliers: The reward of a successful combination might be increased by a multiplier, which can greatly boost your wins. It's possible to apply a multiplier to individual symbols, bonus rounds, or an entire spin.
Slots Themes
Since we believe that variety is what makes life interesting, we've made sure to include a wide selection of slot themes and genres in our massive collection.
Everything from fantastic beasts and long-lost civilizations to modern blockbusters and pop culture ensures that everyone gets what they want and deserve. Slotpedia covers games for everyone, whether its action-packed slots or peaceful slots with beautiful themes.
Find My Slot
Finding the ideal slot might be a challenge because of the extensive selection. That's why we created the "Find My Slot" section.
You may quickly and simply select the games that suit your interests by using this handy tool to narrow down our extensive collection by topic, features, game genre, and more. Ditch the tedious scrolling, and welcome the individualized game experience.