Samurais Pleasure Slot Review
In this Samurais Pleasure review, you'll gain insights into this new online slot game by Swintt, set in the intriguing world of feudal Japan. Discover its unique features, symbols, and gameplay mechanics that make it a must-read for fans of Asian-themed slots.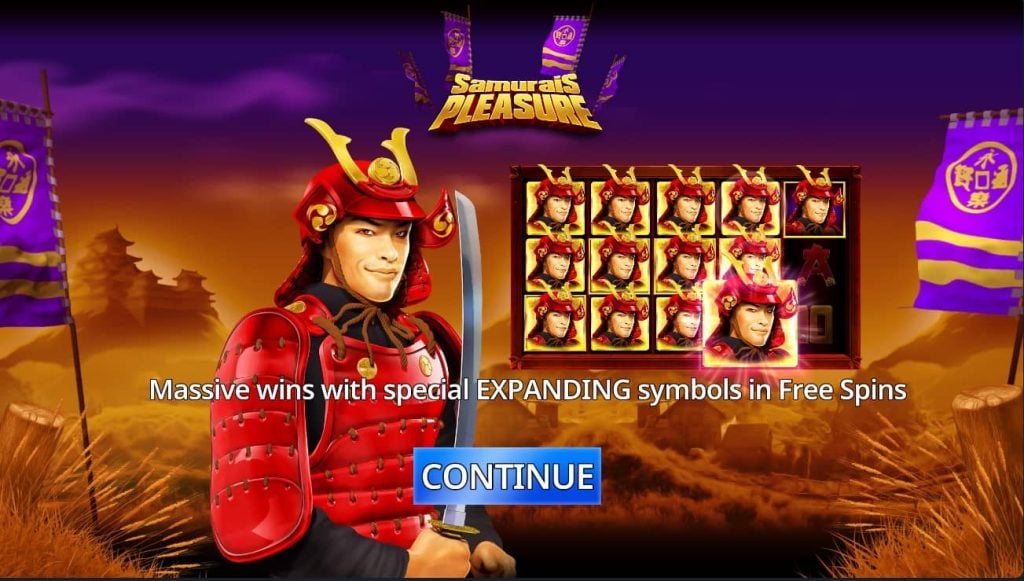 Introduction to Samurais Pleasure
In the realm of online slots, Samurais Pleasure, crafted by the renowned developer Swintt, transports players to the era of samurai warriors and Geisha in feudal Japan. While it falls under the "Book Of" genre, it incorporates its own distinctive elements that we'll be covering shortly.
Limits and Layout
Samurais Pleasure immerses players in feudal Japan, embracing its culture through symbols like the Geisha and Samurai. The grid layout is classic, with 5 reels and 3 rows that mirror Asian aesthetics. The serene backdrop, featuring swaying wheat and a purple sky, enhances the theme's beauty.
As part of this Samurais Pleasure review, we checked out the games volatility. With medium volatility and an RTP of 96.03%, the game offers a balanced risk-reward experience. A max win of 5,000x your bet fuels excitement. Betting ranges from £0.10 to £100, catering to diverse players with a range of budgets.
Soundtrack and graphics elevate the experience. The soundtrack, though subtle, complements the theme. Symbols, from metallic sheens on cards to glowing lanterns, exhibit meticulous detail.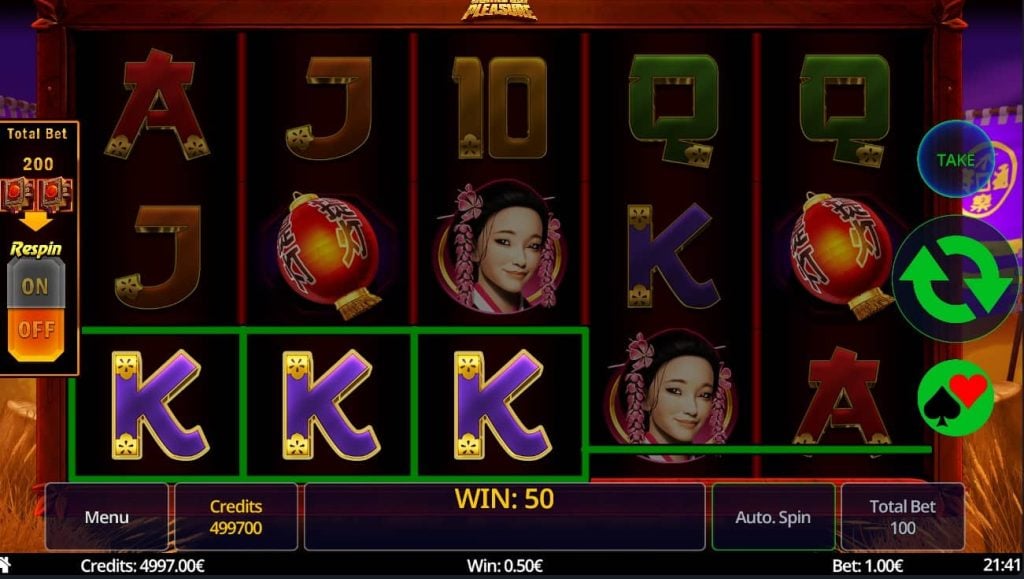 Gameplay and Features
A massive part of this Samurais Pleasure review was delving into the heart of the action and uncovering the range of features and symbols that Samurais Pleasure brings to the table. This captivating slot game introduces players to an array of thrilling elements that promise an immersive gaming experience, including Expanding Symbols, Re-Spins, and more. However, the real treasure awaits within the coveted Free Spins Bonus, where significant rewards come to life. We're also fans of the gamble feature where you can increase your wins, or even lose it all!
Regular Symbols: Samurais Pleasure presents a diverse range of symbols that enrich the game's narrative and enhance its visual appeal. Among these symbols are the low-paying ones: 10, J, Q, K, A, lantern, and fan. These symbols, while modest in value, contribute to the immersive Japanese theme that the game embodies. The high-paying symbols, featuring the elegant Geisha and the formidable Samurai, are meticulously crafted to transport players deep into the heart of feudal Japan. Each symbol is a work of art in itself, and their inclusion amplifies the overall gaming experience.
Scatter Symbols: The Book symbol takes centre stage as the scatter symbol in Samurais Pleasure. Landing a minimum of three of these scatter symbols is your ticket to unlocking the lucrative Free Spins Bonus. This feature adds an exciting layer of anticipation to your gameplay, promising substantial rewards and extended gaming sessions.
Wild Symbols: Gold-Leaf Books are the wild symbols that grace the reels of Samurais Pleasure. They serve a dual purpose by substituting for standard symbols, helping players form winning combinations more frequently. Additionally, these wild symbols hold the potential to lead to substantial payouts, adding an extra layer of excitement to each spin.
Samurais Pleasure's rich array of symbols and features transforms each spin into an opportunity for adventure and rewards. With its carefully crafted symbols and the promise of exciting bonuses, this slot ensures that players are continually engaged and enthralled by the world of feudal Japan it brings to life.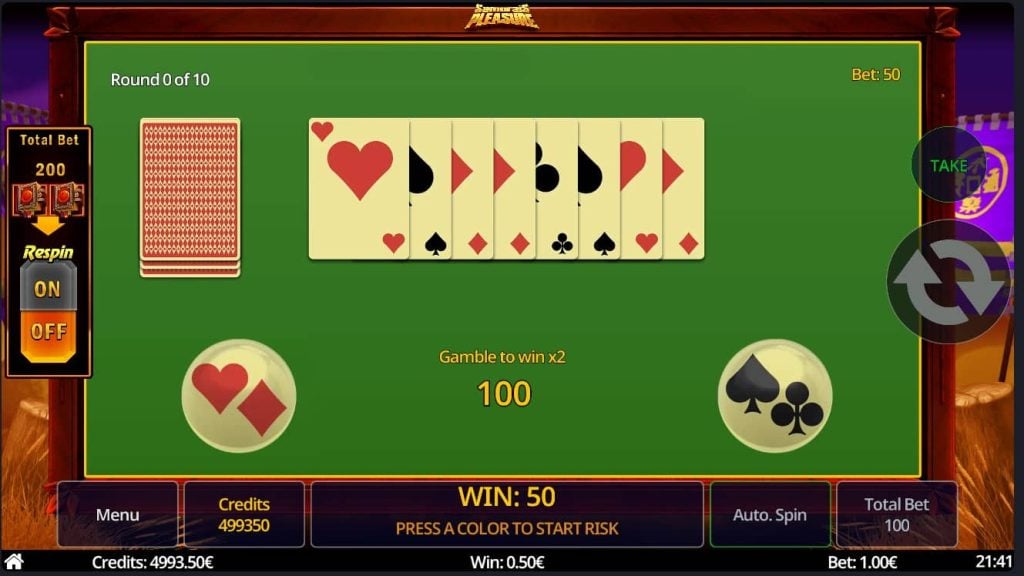 Expert Opinion on Samurais Pleasure
We had a great time exploring this slot while putting together this Samurais Pleasure review. One of the game's most commendable features is its adept portrayal of Japanese aesthetics. The visuals are nothing short of spectacular, immersing players in the enchanting world of feudal Japan. While a dedicated soundtrack might enhance the experience, the absence of one doesn't overshadow the game's other merits.
Where Samurais Pleasure truly shines is in its gameplay. The re-triggerable Free Spins Bonus and the presence of Expanding Symbols elevate the excitement levels to new heights. This dynamic combination not only keeps players engaged but also offers substantial winning potential. For enthusiasts of Samurai-inspired slots or anyone looking for an exhilarating gaming experience, Samurais Pleasure is undoubtedly a title worthy of your time and wager.
Play Samurais Pleasure Free
If you've read this far, there's a good chance that you'll want to give this game a try for yourself. Before you go ahead and play with real money at some of the top online casinos why not give our Samurais Pleasure free demo a go? Master the game and then choose your favourite casino to play at.
Slots Similar to Samurais Pleasure
If you're drawn to the allure of Samurais Pleasure, you'll likely find these captivating slot games equally enticing, each offering its distinct charm and gameplay:
Fuji San Slot: Immerse yourself in the serene world of Japanese culture with Fuji San. This slot, like Samurais Pleasure, explores Asian themes but with its unique twist. Experience a harmonious blend of tradition and excitement as you spin the reels.
Sword of Shoguns Slot: Journey further into the world of Japanese warriors with Sword of Shoguns. This slot shares the historical and martial theme with Samurais Pleasure, offering players a chance to embrace the spirit of the Samurai on their quest for rewards.
Mystic Fortune Deluxe Slot: For those who appreciate Asian-inspired slots, Mystic Fortune Deluxe provides a mystical and enchanting experience. While different in visuals, it shares the allure of Eastern culture and offers an engaging gameplay experience.
These slots echo the charm and excitement of Samurais Pleasure, making them worthy options for players seeking a similar gaming adventure.
Samurais Pleasure - FAQ
Does Samurais Pleasure include free spins?
Indeed, it does. The  Samurais Pleasure Free Spins Bonus rewards you with a minimum of 10 free spins, with the exciting possibility of re-triggering for even more thrilling gameplay.
Can I play Samurais Pleasure on mobile?
Absolutely! Samurais Pleasure is fully compatible with mobile devices, ensuring you can enjoy the action on both Android and iOS platforms. Want to play Samurais Pleasure with no download? Head straight to your mobile browser with no need for an app.
Where can I play Samurais Pleasure?
Looking to play Samurais Pleasure online? You'll find this game at a host of casino sites. You can check some of the very best right here at Slotjava.com
What is the Samurais Pleasure RTP?
Samurais Pleasure boasts a variable RTP, with a top setting of 96.03%. It also comes with medium volatility.