Divina Commedia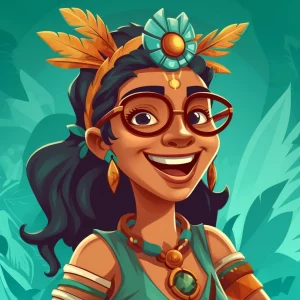 Are you ready to enter Hell and join Dante in his journey through The Divine Comedy? With Divina Commedia, Giocaonline brings you to the world of this literary masterpiece in a fun and unique way.
This slot game pays tribute to Dante Alighieri's classic work, featuring all the main characters, including his inspiring muse, Beatrice. But don't be fooled – this isn't your ordinary literary adaptation game. Divina Commedia has an added twist of humor with its cartoonish graphics and funny animations that will keep you entertained and engaged for hours on end.
If you're a fan of Dante's epic poem or just love a good slot game, Divina Commedia is definitely worth checking out. Not only will you get the chance to win big prizes, but you'll also get to enjoy the game's whimsical take on the beloved classic. Who knew Hell could be this much fun?
Get Ready to Spin and Win with Divina Commedia: Reels, Paylines, and Betting Options
Are you ready to step into the Divine Comedy's world and enjoy exciting slots action? If so, Divina Commedia is the game for you. This is one of the most popular online slots games, with a wide variety of betting options for all types of players. So, let's dive into the game's mechanics.
The game features a 5×3 reel format, with 30 paylines and a low volatility. That's not all! Players can pick their bet from a minimum of only 0.01 $ up to a maximum of 1 $ per line. With a minimum line bet of 0.30 $ and a maximum line bet of 30 $ per spin, this slot is perfect for both penny slots enthusiasts and high rollers.
But wait! There's more! The game also features an AutoPlay option, allowing users to sit back and watch the reels spin automatically. Players can select between 5 and 50 automatic spins, without any limits on winnings or losses. So if you need to take a break, or just prefer to sit back and watch the action unfold, Divina Commedia has got you covered.
So don't waste any more time! Head over to your favourite online casino and start spinning the reels of Divina Commedia today. With an RTP of 94.66%, you can't go wrong. And who knows, the Divine Comedy may just bless your bets with some divine winnings!
Symbols and Payouts
As if pulled straight from the pages of Dante's epic poem, all of the symbols in Divina Commedia perfectly encapsulate the theme of the game. And let's be honest, who doesn't love a good Medieval Italian theme?
You won't find any boring fruit symbols here, folks. The pitchfork and Roman numerals representing canto VII, III, and I are the least valuable, but you'll still want to keep an eye out for them. Trust us, they add some much-needed variety to the game and are way more interesting to look at than a bunch of lemons and cherries.
Now, onto the good stuff. The most valuable symbols in the game are Cerberus, Lucifer, Beatrice, and Dante himself. And who wouldn't want a chance to win big with those iconic figures from the classic tale?
The Wild symbol – represented by a shiny gold coin – not only looks snazzy, but it also pays out while replacing all other symbols except the special ones. And we can't forget about the Scatter symbol, which is none other than Charon himself. Get three or more of him on the reels and you'll get 3 to 30 free spins, plus a multiplier that goes up to x30. That's right, folks – you could potentially win big bucks and also learn a little bit about Italian literature!
If you're feeling lucky, you might even hit one of the four jackpots available. Who needs a boring old trip to Las Vegas when you can journey through the circles of Hell and potentially strike it rich?
Bonus Features: Win Big with Divina Commedia
Get ready to increase your chances of winning big with Divina Commedia's multiple bonus features. Trigger the Free Spins feature by landing 3 Scatter symbols. Before starting the spins, players get to choose a heart from the 12 available ones, where additional free spins or multipliers hide. And if that's not enough to get your heart racing, the Free Spins feature can also be re-triggered if additional Scatter symbols appear.
But that's not all Divina Commedia has to offer. The Bonus Game has its own unique twist that adds even more excitement to the game. To activate it, players need to land the slot logo. You'll then be presented with two choices: the Jungle Bonus or the Throat Bonus. You can select either one to start playing.
The Jungle Bonus will take you on a coin-collecting adventure, where you need to give them to Charon. But beware, it's not as easy as it sounds. The Throat Bonus is equally thrilling, where you need to grab candies without waking Cerberus up.
Overall, the bonus features of Divina Commedia are truly a blast to play and can lead to massive wins. Don't miss out on the fun and excitement, give it a spin today! And who knows, maybe the Bonus Game will snatch you some extra coins to spend on your next holiday trip or a brand new fancy hat.
Volatility and RTP
Prepare your pitchforks and holy water, Dante's Inferno comes to life in Divina Commedia. The game might sound like a trip through a bad acid trip, but fear not! It offers low volatility and a respectable RTP of 94.66%.
What's low volatility you say? Think of it as going on a road trip with your crazy family. There might be moments where a family member gets a bit rowdy, but the ride stays relatively smooth with frequent small payouts.
As for RTP, think of it as getting a percentage of the money you put in the game back. With a 94.66% RTP, you might not summon a heavenly figure, but at least you won't feel like you've been burned in the pit of hell.
FAQ
What is the minimum bet per line for Divina Commedia?
The minimum bet per line for Divina Commedia is 0.01 Dollars.
What is the maximum bet for Divina Commedia?
The maximum overall bet for Divina Commedia is 30 Dollars, with a maximum bet per line of 1 Dollar.
What is the RTP for Divina Commedia?
The RTP for Divina Commedia is 94.66%.
What is the Wild symbol in Divina Commedia?
The Wild symbol in Divina Commedia is the gold coin, which can replace all symbols except the special ones.
What is the Scatter symbol in Divina Commedia?
The Scatter symbol in Divina Commedia is Charon, which can give 3 to 30 free spins and a multiplier up to x30.
Can the Free Spins be increased in Divina Commedia?
Yes, the Free Spins can be increased in Divina Commedia if additional Scatter symbols appear.
What Bonus games are available in Divina Commedia?
In Divina Commedia, you can choose between the Jungle Bonus and the Throat Bonus, where you must collect coins or candies.
Are there any jackpots available in Divina Commedia?
Yes, there are four jackpots available to win in Divina Commedia.
What we like
Unique storyline and theme based on The Divine Comedy
Humorous twist to the dark setting with cartoonish graphics
Multiple bonus features that add excitement to the game
Four jackpots available to be won
What we don't like
Low RTP of 94.66%
Low payouts for the least valuable symbols