Cygnus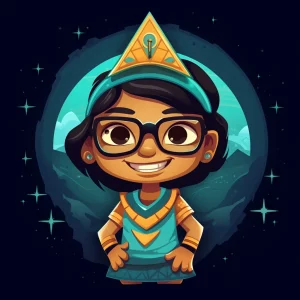 Cygnus is the ultimate slot game for those looking for big payouts and unique features. The game uses an 'Avalanche' system, which is not only cool-sounding, but it also increases the chances of winning big. The system works by increasing the number of rows on each reel, creating up to 262,144 ways to win. That's right, your chances of winning are so high, you might just need a bodyguard to escort you out of the casino.
With 6 reels and 4 rows at the beginning, it's easy to get started with Cygnus. But don't be fooled by the simplicity of the starting grid because as the game heats up, you'll find that the possibilities become endless. The number of rows can increase on every reel, up to an impressive 8 rows per reel, giving players even more chances to line up those epic winning combinations.
As with any slot game, the ultimate goal is to align 3 or more symbols on adjacent reels from the first reel on the left. With Cygnus, this action is not only profitable, but also incredibly entertaining. Players will find themselves yelling with joy as they line up winning symbols and watch their payouts increase. It's like watching fireworks in a casino, but better.
Payouts And Symbols
Are you ready to hit the jackpot? The Cygnus slot game offers exciting payouts and fascinating symbols to keep you entertained. While the four types of gems are lovely to look at, let's face it, they're not going to make you rich. Instead, focus your sights on the ibis, camel, and cat symbols, which offer higher payouts. Plus, aren't cats just adorable? If you're lucky enough to land the elusive number 7 symbol on all six reels, you'll be in for a big payout worth 30 times your bet!
Not only does Cygnus have exciting symbols, it also features multipliers that are prominently displayed on the right pillar. These multipliers can greatly increase your winnings, so keep your eyes peeled for them!
Get Ready for Some Infrequent, but Substantial Wins – Cygnus Volatility Rating and RTP
Cygnus is a game that is not for the faint of heart as it has a high volatility rating of 8/10. But don't worry too much, you can still walk away with some serious cash, provided you have the patience of a stork. Remember, good things come to those who wait… and wait… and waaaaait. So, if you're looking for that adrenaline-fueled rush that comes with winning infrequent but substantial payouts, Cygnus is the slot game for you.
What's also exciting is that the game has an RTP of 96.1%. For those who don't know, RTP is like a lucky rabbit's foot, except not fuzzy and possibly illegal. The higher the RTP, the better the odds of winning. With a 23% success rate, you can expect to nab some winning combinations on a fairly regular basis. So, just imagine – with every spin, you are one step closer to being a Cygnus conquering hero!
Theme and Design Elements
Cygnus, the online slot game that transports players to ancient Egypt and beyond, is a true visual delight. It perfectly blends the classic pyramid and palm tree imagery of the land of the pharaohs with a cosmic flair that's simply out of this world. And all this takes place in an amazing game grid positioned right at the entrance of a pyramid.
The game is designed with six reels, making it stand out from the standard five-reel layout. The reels are placed between two pillars, which add a touch of grandiosity to the game. But what truly stands out are the gorgeous graphics and design elements. The palm trees sway gently, whispering the secrets of the pharaohs, while a constellation of stars twinkles above, offering a celestial reminder of just how far you've journeyed.
The game's visuals and design elements are truly otherworldly! Maybe if Ancient Egyptians had been around for the space race, they would have used star constellations as navigation tools. It all makes perfect sense now, doesn't it?
Developer Information
Are you ready to blast off to a different universe with the latest online casino slot game? Look no further than Cygnus- a game developed by ELK Studios. The game features an interstellar theme and offers top-notch graphics and sound effects that will transport you to another world.
ELK Studios is quite well-known among online slot game enthusiasts for innovative and unique designs. Let's be real, some of these online slot games can be so dull and monotonous, but ELK Studios always surprises us with exceptional themes that have us excited and entertained.
Cygnus is no exception when it comes to being unique. Its cosmic design is a cherry on top of the game's exciting mechanics. And the game truly stands out from the rest with its unique features- like the ability to spin the reels from both ends of the game board, as well as the chance to unlock multipliers and wild symbols.
Just like the name suggests, ELK Studios is truly the big buck in the online casino game industry. Now let's hope they don't become extinct like their animal namesake.
FAQ
What is Cygnus?
Cygnus is a slot game developed by ELK Studios that combines the elements of Ancient Egypt and outer space.
What is the minimum bet amount for Cygnus?
The minimum bet amount for Cygnus is $0.10.
What is the maximum bet amount for Cygnus?
The maximum bet amount for Cygnus is $100.
What is the maximum payout for Cygnus?
The maximum payout for Cygnus is 5,000 times the bet.
What is the Return to Player (RTP) rate for Cygnus?
The RTP rate for Cygnus is 96.1%.
What is the maximum jackpot for Cygnus?
The maximum jackpot for Cygnus is $500,000.
What is the volatility of Cygnus?
Cygnus has very high volatility, meaning that wins are infrequent but the possibility of bringing home significant amounts of money is there.
Are there any special features in Cygnus?
Yes, Cygnus features an Avalanche system that increases the number of rows with symbols on each reel, bringing them up to 8 and increasing the ways to win up to an incredible 262,144!
What we like
Unique 'Avalanche' system with up to 262,144 ways to win
High value symbol payouts
Interesting multipliers
Reputable developer with innovative game designs
What we don't like
Infrequent wins due to high volatility
Limited variety in symbol designs