Black Hole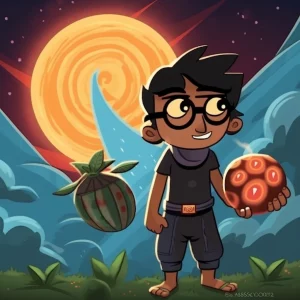 Get ready to be transported to another dimension with Black Hole's unique gameplay structure. The right-hand side of the screen features six fluorescent capsules that could unlock the key to winning big! The game grid is an exciting five reels and three rows that boast a wide array of traditional fruit machine symbols such as juicy fruits, stars, shiny bells, and lucky number sevens.
Are you ready to take your chances and put it all on the line? Then you've come to the right place! The maximum bet is ten coins, and the automatic mode is available to make things even more thrilling. With a theoretical return to the player of 95.25% to 96.55%, you're guaranteed to experience satisfying gameplay that's in line with most slot games.
So why wait? Activate those glowing capsules and hope that they lead you to the black hole of fortunes! If you're lucky enough to land there, you'll be handsomely rewarded for your bravery. But beware – the black hole has been known to keep some treasures for itself. Don't get sucked in too far!
Graphics
If you're a fan of interstellar beauty, then you'll love the graphics in Black Hole! This game is a feast for the eyes, with its stunning space-themed background. It's almost like a black hole has sucked you into a world of flashing neon lights and mind-bending special effects. The contrast between the old-style fruit machine symbols and the hyper-technological space-themed background is well-executed, making you feel like you're in a classic arcade game that's out of this world.
Plus, the galactic explosions in space give players a feel of modernity, and you'll find yourself mesmerized by the graphics and gameplay. The slot game's left-hand side features the game grid, and the bottom features the setting buttons, all of which are visually pleasing and make it easy to navigate the game.
In short, Black Hole's graphics are out of this world, and they take casino gaming to a whole new level of immersive entertainment!
Symbols & Betting
If you love the sweet tang of fruit machines, then Black Hole slot game has all the juicy symbols you crave, including stars, bells, and your classic fruits. Just remember, if you thought it was hard to resist snacking on fruit before, just wait until you hit the jackpot with this game!
Now, let's talk bets. With Black Hole, you can go all in and bet your maximum of ten coins or play it safe and go for a lower amount. We won't judge you if you're worried about losing your apple and pear money. And, if you're feeling especially lazy, you can also place the game on automatic mode.
The fruit on this machine isn't just for show – they're your ticket to some serious winnings. The lucky number seven and strawberries are where it's at, giving you a chance at up to 1,000 times your betting value, while watermelons and cherries will only get you fifty times the bet. So, go ahead and take a bite out of some big wins with Black Hole!
Explore the Mysterious Black Hole Feature
Are you ready to get sucked into the vortex of Black Hole? Brace yourself, because this game's black hole feature will leave you spinning! As the mysterious black hole icon appears, it devours all the other symbols on the reels, resetting the game and creating opportunities for even bigger wins. Just like a real black hole, you'll never know what you're going to get!
What makes Black Hole stand out from other online slot games is its unusual and daring approach. No other game is as unpredictable and exciting to play as this. The black hole feature is especially thrilling, as it can either make or break your game. But that's what makes it all the more enticing, as you never know when you're going to strike the jackpot.
So, are you brave enough to enter the black hole and explore its mystery? Try Black Hole now, and see if you can come out on the other side with some big wins!
Similar Games
If you're looking to explore more space-themed slot games like Black Hole, there are plenty of options for you to choose from. For starters, there's The Space Slot Adventure by Rabcat – a game that takes you on a journey through the stars. If you prefer something a little more intense, Interstellar by Bede Gaming might be more your style, featuring a daring space mission that's sure to get your pulse racing.
But if you're really looking for a game that's out of this world, you can't go wrong with Space Wars. Here, you'll team up with a gang of alien beasts as you battle to save the galaxy from destruction. The gameplay is fast-paced and exciting, making for an unforgettable gaming experience.
So if you're a fan of space-themed slot games, be sure to check out these similar titles. Who knows – you might just discover your new favorite game among them!
FAQ
What is Black Hole?
Black Hole is a slot machine produced by Merkur Gaming with a space and fruit machine theme.
Can I try Black Hole for free?
Yes, most online casinos offer a Play for Fun mode, so you can test the game and practice without betting real money.
What is the main feature of Black Hole?
The main feature of Black Hole is the counter system on the left side of the screen. When the counter reaches zero, you can trigger the Black Hole symbol that resets the game.
How many reels and rows does Black Hole have?
Black Hole has five reels and three rows.
What is the maximum number of coins I can bet?
You can bet up to 10 coins in Black Hole.
What is the theoretical return to player of Black Hole?
The theoretical return to player of Black Hole varies from 95.25% to 96.55%.
What are some similar slot machines to Black Hole?
Some similar slot machines to Black Hole are The Space Slot Adventure, Interstellar, and Space Wars.
What is the value of the most profitable symbols in Black Hole?
The most profitable symbols in Black Hole are the red number 7 and strawberries, which award a combination of five that earns you 1,000 times the value of your bet.
What we like
Unique gameplay structure with fluorescent capsules
Impeccable graphics with a contrast between old-style symbols and a modern space theme
Variety of fruit machine symbols including stars, bells, and number sevens
Distinctive black hole feature that sets the game apart
What we don't like
Limited betting options with a maximum bet of ten coins
Lack of variety in the game grid symbols