Big Red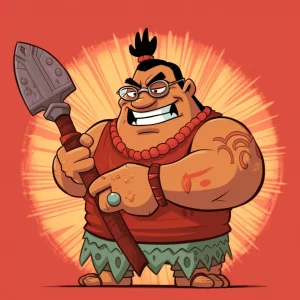 If you're looking for a game that's easy to play but still offers a dynamic gaming experience, Big Red is the perfect choice. As far as slot games go, Big Red is definitely a standout in terms of its gameplay. It's easy to understand and doesn't require the level of skill or experience some other games demand.
And if you're looking for frequent wins, then Big Red won't disappoint. The game has a high likelihood of winning, which will keep you coming back for more. Just have to keep a close eye on those kangaroos!
Even though Big Red is a straightforward game, it doesn't lack in excitement. Every spin of the reels brings something new and entertaining. You'll be on the edge of your seat, cheering for those symbols to line up in the right way and activate one of the many bonuses that this game has in store for you.
So if you're ready to give this game a try, strap on your boots, grab your hat, and get ready to take on the Australian outback. Who knows, you might even spot a few kangaroos hopping around, or even a dingo making its way through the desert – or maybe it's just a glitch in the game, who knows!
Symbols and bonuses
Get ready for some action with Big Red! This game has two crucial symbols to look out for. The first is the kangaroo which acts as the game's Wild. This jumpy fella is helpful since it can substitute for any symbol except the scatter, giving you plenty of chances to land big wins. The other important symbol is the tree, which represents the scatter. Landing three or more of these will trigger the free spins round, giving you even more opportunities to win big.
But that's not all! Big Red also has some impressive bonuses that will keep you entertained. The free spins mentioned above come with a juicy multiplier, where the more scatters you land the higher the multiplier you'll receive. And that's not all – in addition to the free spins, players can also get a chance to multiply their winnings with the Gamble bonus. Simply guess the color or suit of a card that's revealed to double or quadruple your winnings.
Overall, Big Red offers plenty to keep you entertained, between the helpful kangaroo wild symbol, the tree scatter symbol, exciting free spins with a multiplier, and the Gamble bonus round where you can take even more risks. Give this game a go and see if you can't kangaroo-hop your way to some big payouts!
Australian Theme and Graphics – G'day Mate!
If you're feeling a little homesick for the Land Down Under, Big Red slots might be just the ticket for you. The game takes you on an immersive gaming journey through the Australian outback, complete with wild animals and vast open spaces.
But don't just take our word for it – experience the thrill of spinning the reels and watching as kangaroos, crocodiles, and dingoes all vie for your attention. And the natural elements of the game? They're so authentic you can almost feel the heat rising off the red dirt.
We love the way Aristocrat has managed to take a simple design and transport us halfway across the world. It's like getting a virtual tour of the Land of Oz – but without the need for pesky passports or airplane seats that recline too far.
Sound Effects and Immersion
Getting lost in a game of slots isn't always easy, but Big Red makes it effortless with its realistic sound effects. You'll feel like you're out in the wilderness with every spin thanks to the game's animal noises and thunderous claps. I half-expected to see a kangaroo hop across my living room with how convincing the sound effects were.
But it's not all just noise in Big Red. Aristocrat's graphics may be simple, but they're effective. The wild animals on the reels, from the kangaroo to the crocodile, are memorable and add a sense of adventure to each play. And when you hit a winning payline? That's where the real immersion comes in. The celebratory noises make you feel like you've just hit the jackpot, even if it's just a small win.
Overall, the sound effects and graphics in Big Red are some of the best in the business. Aristocrat has managed to create a game environment that's not only visually appealing but also satisfying to the ears. I'm just glad I don't have to worry about any kangaroos breaking into my house while I play.
Similar Slot Games
If you thought the land down under was only about kangaroos and koalas, you're in for a surprise with Big Red casino slot game. But if you've already played Big Red and are looking for other slot games with an Australian theme, we suggest trying out Australian Magic by Casino Technology. We hear you get free shrimp on the barbie every time you hit the jackpot! (just kidding, but we wish).
But let's be real, Big Red is in a league of its own. With its unique gameplay and massive rewards, it's hard to find a better casino slot game. You could spend hours enjoying the game and still not get enough of it. And if you think kangaroos with boxing gloves isn't entertaining enough, wait till you see the bonuses and multipliers. We're talking about a game that's truly a cut above the rest.
FAQ
What is the main theme of Big Red?
The main theme of Big Red is Australia, featuring a kangaroo as the protagonist.
What is the gameplay of Big Red like?
Big Red has a distinctive trait of ease of use and dynamic gameplay with classic and basic aesthetics.
Are the graphics immersive in Big Red?
Despite the basic graphics, the symbols and sound effects are suggestive and immersive, especially for an Australian landscape.
What are the most important symbols in Big Red?
The most important symbols in Big Red are the Big Red kangaroo, which plays a wild function, and the tree, which represents the scatter symbol for free spin bonuses.
What is the bonus feature in Big Red?
In addition to free spin bonuses, there is also the Gamble feature after a win that allows you to multiply it if the player guesses the suit or color of a certain card.
Who produced Big Red?
Big Red is produced by Aristocrat.
Are there any other similar slot machines to Big Red?
If you enjoy the Australian theme, we recommend Australian Magic produced by Casino Technology.
Is Big Red an easy game to win?
Big Red has a high likelihood of winning due to its ease of use and straightforward gameplay, but winnings are not guaranteed.
What we like
Simple gameplay with frequent wins
Engaging Australian theme and graphics
Exciting bonuses and free spins
Immersive sound effects
What we don't like
Graphics are simple
Limited options for similar games