Reels & Symbols on Slots
Back in the early days of slot machines, games typically featured three reels and a few basic symbols like fruits, gems, and numbers. While modern slots also feature reels and symbols, they are quite a bit different from those old classic games. For instance, each reel on early machines could only accommodate a limited number of symbols whereas modern video slots can have hundreds of symbols on a single reel. This only adds to the possibilities.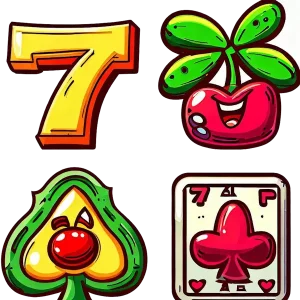 And while those original slot symbols like cherries, pears, and oranges are still popular, the addition of special symbols like wilds, scatters, and bonus symbols has taken the slot experience to a new level. One of the benefits of having special symbols added to the mix is that they give players more ways to win. Instead of having to land, say, three sevens on the same line, you can still win if you only land one seven if you happen to have one or two wilds appear. Some of the best slot symbols include scatters because they often unlock bonus rounds where the big prizes become available.
Popular Slot Reels
Most of the slot games you encounter at online casinos feature five reels although there's a growing number of 7-reel games like GameArt's Lunar Rabbit, BGaming's Potion Spells, and Pragmatic Play's Mochimon. These games are played on a 7X7 grid and they offer various mechanics such as Cluster Pays. You can even play 10-reel slots! However, the 5-reel models are most prevalent these days.
With most old 3-reelers with the classic original slot symbols, you had to land three identical symbols on that one payline. Having five reels opens up an abundance of possibilities. For instance, NetEnt's Starburst has a Both Ways feature which allows players to create winning combinations from left to right and right to left. Not only that, but 5-reel machines often feature multiple paylines and unique mechanics like the following.
Cascading Reels: Whether you call them avalanche reels, tumbling reels, or rolling reels, cascading reels make it easier to win a prize in the slot machine game it's featured in. When you land a winning combination, the winning symbols disappear and new symbols settle in those spots. If another winning combination lands, then the process repeats giving the player a chance to win several times from one spin.
Fixed Reels: Fixed reel is a term used to describe vintage slot games that typically had a single payline and three reels with a specific number of symbols on each. These are the classic games with the old original slot symbols like fruit, numbers, and the BAR symbol. While there are exceptions, most modern fixed reel slot games do not come with a lot of features like bonus rounds, multipliers, or free spins.
Infinity Reels: Infinity Reels is an exciting new game mechanic through which the number of reels and paylines increases with each winning spin. Tiger Kingdom from Relax Gaming has the Infinity Reels mechanic and it starts players on a 3X3 grid.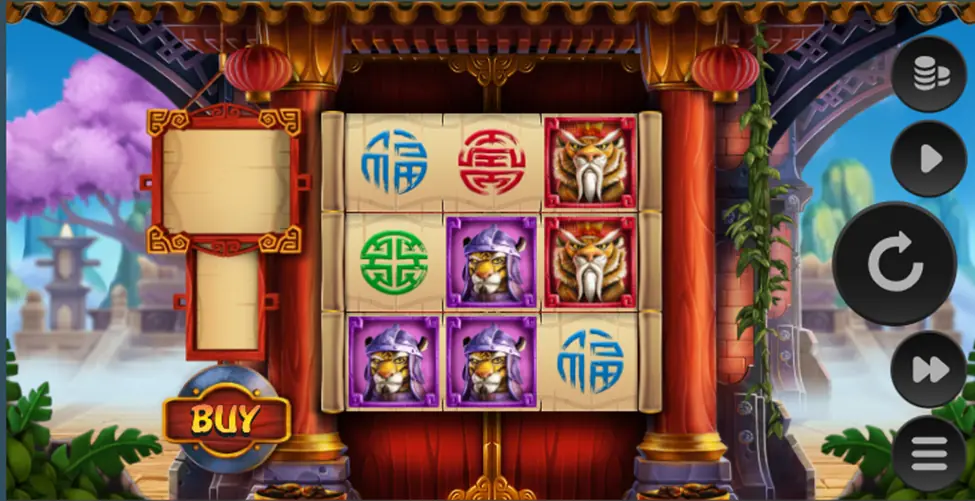 Slots Popular Symbols
Even though the original slot symbols of days gone by are still very much in use, modern slots tend to offer a lot more imagery and special symbols. Let's look at some of the best slot symbols that are more likely to win a prize in the slot machine game.
Scatter Symbol: Scatter symbols usually yield wins no matter where they show up on the board. Instead of having to land consecutive scatters on one payline, you just need a certain number of them to appear anywhere on the reels. Scatter symbols commonly trigger bonus rounds like free spins and mini-games where the big prizes are won.
Wild Symbols: Wilds can often appear on any reel although they sometimes only come up on certain ones. Wild symbols can replace any other symbol except for the scatter symbol. This is one of the most lucrative and best slot symbols to land.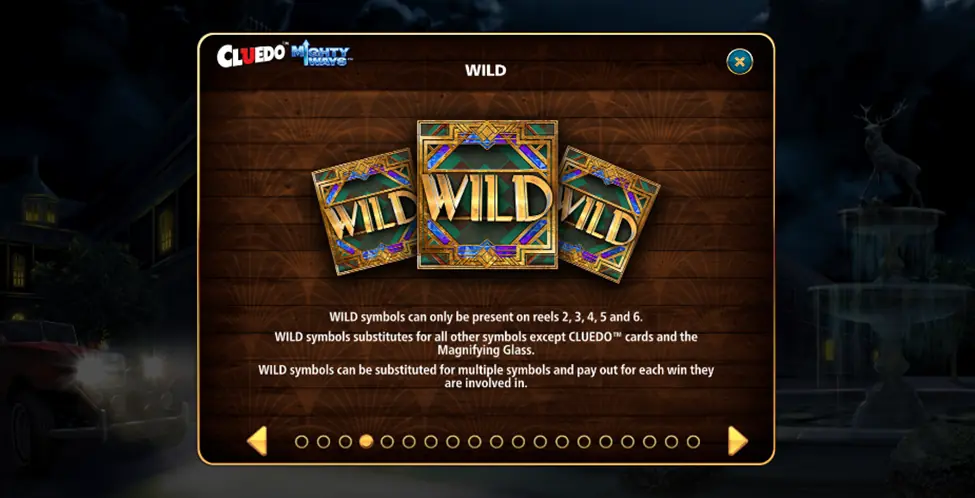 Stacked Symbols: Stacked symbols are simply symbols that are stacked on top of each other on one reel. It might be a single symbol that takes up two, three, or more spaces or it could be a set of identical icons on top of each other. Landing stacked symbols increases your chances of winning.
Expanding Wilds: When you land an expanding wild, it will spread out to cover the entire reel or another section of the grid. This is obviously helpful as it essentially acts as multiple wilds. Expanding wilds can also trigger bonus games on some slots.
Sticky Wilds: When a sticky wild shows up, it will remain stuck in place for a certain number of spins. These are more commonly found in bonus rounds, but a lot of base games feature them.
PopWins: Popwins is a reel mechanic that was recently developed by Yggdrasil. The idea is that every time you spin a winner, the winning symbols pop and are replaced by two other symbols that can create more winning combinations.
Random Wilds: Random wilds are wild symbols that show up at random during gameplay. Just as it is with most other wilds, random wilds can substitute for any other symbol except for scatters and, sometimes, bonus symbols.
How to Win a Prize in the Slot Machine
You should always check out the paytable before you play a new slot game. This way, you will know exactly what you need to do to win and what the best slot symbols are in terms of value.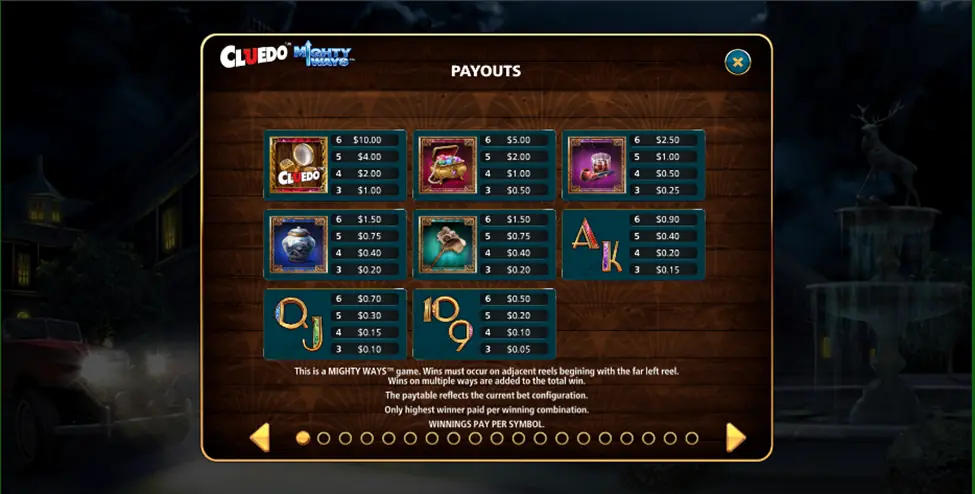 Combinations: You need to land a certain combination of symbols to win. It could be identical symbols or a succession of different symbols.
Wild Symbols: Not only do you need to know what the wild is, but you also need to know what it can trigger and which symbols it can't replace.
Scatter Symbols: In a lot of slot games, landing three scatters anywhere on the grid will trigger something like a bonus round. The more you land, the more interesting things get.
Free Spins: Free spins rounds are usually triggered by landing a certain number of scatters. Once triggered, the player gets several free spins. These rounds can be very lucrative.
Frequently asked questions
What should I look for in a slot machine to win?
If you want to win more often and can live with smaller payouts, then you should look for high RTP slots. If you don't mind going through cold spells culminating with bigger wins, then low RTP games will fit the bill.
How many symbols are on a slot machine reel?
The number of symbols on a reel varies from game to game. Some reels might have a dozen symbols while others can have 250 or more.
Do slot machines have patterns?
No. The result of every spin is determined by a Random Number Generator. The RNGs at top casino sites are certified and regularly audited to ensure they always produce random results.
Why is the number 7 on slot machines?
The best slot reel symbols are often associated with good luck and good fortune. Because 7 has long been considered a lucky number, it has appeared in many slots.
Is there a strategy for slots?
If you do a quick Google search, you will find all sorts of people claiming to have strategies and systems for slots. The reality is that slot games are based on sheer luck. While some of these systems might instill some basic discipline, you cannot rely on them to be profitable. With that said, choosing the right game, managing your bankroll, and understanding the rules of the game will help you immensely. You just won't have an edge over the house.
Frequently Asked Questions
How much can I win playing slots?
You could win a penny, or, if you play progressive jackpot games, you could win tens of millions of dollars.
Do I have to pay to use features on slot machines?
Unless you use a Bonus Buy feature to gain instant access to certain features, you don't have to pay to use the various features that the best slot reels come with.
What is the best slot symbol?
This comes down to personal taste. Wilds and high-value symbols can lead to big cash prizes, but so can bonus rounds that are triggered by scatters. The best slot symbol is the one that helps you the most in a given situation.
Do they still make classic-style slots?
Yes, you can choose from an array of classic games. Some of the newer classic games even come with some of the above-mentioned features like wilds.
Do I have to cover every payline on a slot game?
While it definitely boosts your chances of winning, you do not have to play every payline on a slot game.
Can I try these features out for free?
Yes. Simply find the game with the features and mechanics you desire and then try it for free right here at Slotjava.