How To Choose Your Favorite Slot
Finding the perfect online slot to suit your preferences can be like conducting an experiment through trial and error, trying out various titles until you find the one that suits you best. However, with an overwhelming catalog of online slots available, featuring new releases and updated versions of existing titles every day, the process can be frustratingly daunting. That's why we've put together some tips to help you select your ideal slot without losing your mind.
What to look for in an online slot to play for real money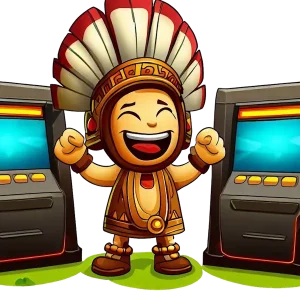 It will seem a little strange to you, but the first thing you have to do to make a good decision is not to look at the catalog of available slots. First of all, you need to be clear about what kind of experience you want for your gaming sessions.
Are you searching for an online slot that provides the perfect escape from a long and tiring day? One that allows you to sit back, relax, and disconnect from the stress of daily life? Or, do you prefer the rush of adrenaline that comes from intense and thrilling sessions that keep you on the edge of your seat?
Everyone has their tastes and the developers know this, so rest assured that you will be able to find the slots that suit you exactly, for your every type of mood depending on the moment.
Action slots
They're the kind of games that will make you "jump off your seat" (okay, but so to speak!) but without making you take your eyes off the screen. Regardless of their theme, they tend to have high volatility, low RTP, and special features that are only rarely triggered.
Jackpot games are perfect for this type of gaming session. Lobstermania 2, Candy Bars, and Champion Race Way. But let it be understood that any other game that includes at least one jackpot and has an RTP of less than 94% will be perfect – you just need to find the setting that you like best.
Slots to pass the time
They are at the other extreme of action slots and are the type of slots you would choose after a dog day where you need to cheer yourself up with some easy prizes. The best slots in these cases are games with cheerful and rather comical themes.
Avoid slots that are too serious or solemn and look for games with low volatility and high RTP, such as Bubble Craze or Starburst. Currently, the catalog of games with chill-out environments full of light effects and relaxing soundtracks is in full evolution. Find the one you like and experience a mystical gaming session.
Do you want to laugh or just move to a harmless and innocent world for a while? For that, you have to try Pharaoh's Fortune and Balloons.
Online slots to experience an interactive adventure
These include all the latest generation slots, capable of taking you into a chapter of your favorite series or conquering an empire, such as Crown of Egypt. Many of these are 3D slots, but apart from the cinematic ones, there are also video slots with neat graphics and simple animations that you may like as well.
In this type of slot, remember, the prize is the most important thing and that should (or could) really interest you.
Many of the slots based on classics from literature, TV series, and movies meet these requirements. See for yourself by trying CSI, The Family Guy, or Jack and the Beanstalk.
How the features of a slot affect your gaming experience
The key to the success of any online slot machine lies in finding the perfect balance between technical features and audio-visual elements. Once you start playing, it won't take long to realize this. However, if you're looking to explore the factors that determine what you enjoy and what you don't, here are some key characteristics you should consider:
Audiovisual effects
Let's be honest when a slot machine catches your eye, it's hard to resist giving it a spin. The theme and visual appeal of a slot's graphics make up 50% of any online slot (and its eventual success). And when you add in an original soundtrack, it's like the icing on the cake.
Some slots can even be considered works of art due to their stunning graphic designs and animations. This is true not only for productions from big studios like Playtech, NetEnt, or Microgaming but also for game developers with simpler aesthetics like MGA, Merkur, and Novomatic. These slots are so visually appealing that you'll never get tired of looking at the screen.
On the other hand, some time ago some slot machines (but we won't name names) could only be played with the sound switch down, because they were really unbearable.
That has changed in recent years and especially in very recent times. Indeed, except for a few iconic titles where the melody is part of their vintage charm, the sound of games has become an essential part of the gaming experience.
Ambient sounds and soundtracks accompany each of the spins in the base game and bonus games. They announce the arrival of prizes and other events, while also making sure you keep the right spirit of play between one reward and another.
Bonus features
Additional slots features are important for two reasons:
The first is the most obvious: they provide the main source of extra winnings for both the base game and the bonus games. The bonuses that will improve the profitability of your bet per spin lie precisely in the symbols and special features.
The second is that they indicate the level of interaction between the machine and the player. Simply, it is that factor that makes you feel that you are simply playing and trying your luck.
Type of player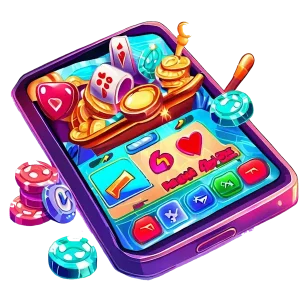 Depending on the slot you are looking for, you may find yourself in one of these categories:
Traditional slots players: if you prefer to play a rather passive role in front of the screen, seeing the prizes arrive without too many complications and expectations, it would be better for you to choose titles with simple grids, where special symbols play an important role in activating bonuses frequently, without having to resort to the extra doubling games. Ideally, slots pay in any direction (left to right and vice versa), with extra features in the base game, such as stacked wilds, cascades, multipliers… and any other features that trigger on their own. In these cases, the player is satisfied more in terms of structure than in rewards.
Ultimate Online Slots Players: Perhaps all of this sounds doomed to you, especially if you're one of those players who needs to feel like they're giving everything to win and would never schedule a slot to Auto Spin. Well, in that case, you need additional screens for some extra rewards. Select machines that allow you to bet to double each of your prizes, and whose bonus games include tests of skills or are structured in consecutive levels. The animations and especially the sound effects will be of particular importance if you want to be fully involved in the adventure.
Volatility and game dynamics
Volatility or variance is one of the main indicators of the style of play of a slot. In our view, volatility is one of the most important factors. It is measured on three levels: high, medium, and low, and determines the relationship between spins and rewards:
Low Volatility: Frequent but not very high payouts. It maintains a more or less constant pace, where approximately every 3 or 5 puffs you get a small reward.
Medium Volatility: Enough rewards to keep attention, but stretching between series of unrewarded twists. They are exciting slots but appropriate for a quiet game.
High Volatility: It will take a while to get a prize, but when it finally arrives it will be comparatively higher (compared to medium and especially low volatility slots). Playing this type of slot is a bit like riding a roller coaster, with very pronounced ups and downs.
Choose your favorite slot according to the mood you are in the day you play, because there will be times when you want to play without thinking (that's why low volatility games are perfect) and other times when you prefer to play with your heart to fist and with the possibility of obtaining great prizes.
5 tricks to Choose the best online slot machine
Selecting the right slot game can be easy when considering its theme, functions, and basic characteristics such as the number of reels and graphics. The problem arises when you need to evaluate the profitability and frequency of rewards, i.e. the volatility index of the machine.
The problem with volatility is that most online slots' "info" tabs do not include details on this type of data. You will have to investigate the volatility level of each slot by looking for it in the reviews or by calculating it yourself with an analysis of the features and paytable.
To find out what level of volatility a slot has, just take a look at its instructions. You can get a feel for it just by looking at its bonus features, doing a quick comparison of sections from one winning combination to another, and seeing the structure of your paytable:
Look at the RTP: Slots with an RTP above 96.5% tend to have low volatility, while those with an RTP below 94% tend to have high volatility. Fortunately, our database contains all of the RTPs for US slot machines, which will be incredibly useful in identifying the level of volatility for each game.
Measure the difference between the highest prizes on the paytable and the lowest ones – if the difference is very large, the game will likely have high volatility.
Evaluate the Balance of Bonus Features: If features with high bonuses are rarely triggered, you are playing on a slot with high volatility.
Same for special symbols like wilds, scatters, and special bonus symbols. Notice if they are limited to only a few reels (high volatility), or if they are stacked or able to completely cover one or more reels (low volatility).
If the game has fixed or progressive jackpots, it is most likely to have high volatility.
The right online slot for every player
Now that we've reviewed all of the game options and provided some suggestions for choosing a slot machine based on your preferences and play style. it's best to trust your instincts and select the best online slot machine for you. Remember, when it comes to playing slots, staying true to your tastes is key.
When choosing a slot, set aside everything that has to do with the game's interface: theme, graphics, audiovisual effects, special games, and other technical features that affect the pace and performance of the slot machine. It's the best way to make sure that the online slot you choose actually offers what you want.
We all play for extra cash on slots, but no tactics can defeat the house edge. Your goal should always be to enjoy the game anyway. Choose the slot according to your mood and the time of day you start playing, always keeping in mind that new slots will be released every day for you to discover.
Your next favorite online slot is about to be released. Look for it among the new slots added to play for free on SlotJava.com.