History of Slot Games
Welcome to Slotjava. This is the site that deals with everything to do with slot machines and the highly rated online casinos that have them. We even have over 4,000 free slots from dozens upon dozens of renowned software providers like Microgaming, IGT, NetEnt, and Big Time Gaming.
This guide will introduce readers to the history and evolution of slots. You find out when they were invented, what types there are, and even how a slot machine works. Hopefully, you will also learn a few other helpful and interesting tidbits of information along the way.
Land-Based Slots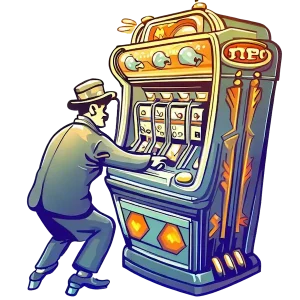 Slots history begins with the creation of the first slot machines back in the late 1800s. They were a lot different than suffice it to say. The first slots, which first appeared in places like bars and restaurants, had five drums that would randomly select playing cards from a deck. The idea was to come up with a winning poker hand. Yes, those early slots were very similar to modern-day video poker games. Interestingly, those early machines did not dispense cash prizes. Instead, winners would be rewarded with such things as free drinks and cigars.
In terms of slots origins in casinos, they were a staple by the 1920s. Slots back then were much more sophisticated than the original models, and they incorporated popular symbols like cherries, pears, and BARS. They also paid out cash instead of ham sandwiches and beer.
A major moment in slots history was in 1964 when Bally released the game Money Honey. What made this game so special was that it was electromechanical, and it could pay out up to 500 coins. These electromechanical quickly became the norm and were featured in casinos all over the world.
Another giant step in the evolution of slots occurred in 1976 with the introduction of video slots. Instead of real mechanical reels, players would be looking at a 19-inch television which is quite similar to how it's done today. They quickly replaced the older models over the next couple of years. Slot machines have become more advanced in the years since.
Online Slots
Slots history reached another landmark in 1996 which is not long after the internet became widely available. Instead of being mechanical, these slots were essentially computer programs that were driven by a Random Number Generator. Unlike the out-of-date ancestors of slots origins, these games introduced special features and mechanics such as bonus rounds which offered more chances to win big. Of course, the biggest advantage was that players didn't need to actually visit a land-based casino to play slots. Instead, they could play real money slots on their computers from the comfort of their own homes.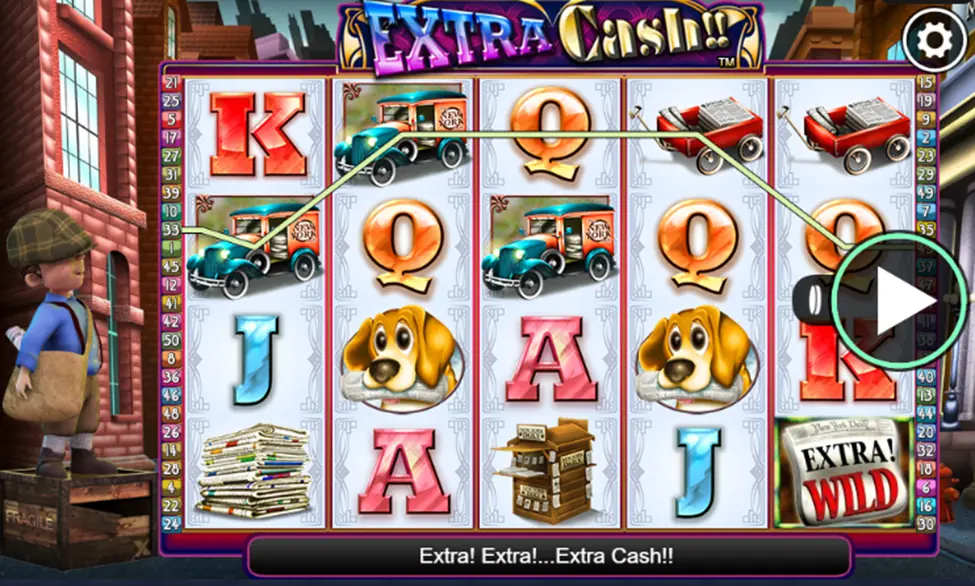 Cash Splash was one of the earliest online slots in slots history
Today, you can play thousands of online slots. We have over 4,000 free slots available right here at Slotjava. While some of these slots pay homage to the classic models, most games feature no fewer than five reels and they have an array of features like wilds, scatters, bonus symbols, and bonus rounds. Innovative mechanics like Megaways and Wild Stays Charged. Then Pays are just two of the more popular mechanics to be developed in recent years.
Whereas the relics of slots history often had just a single payline, modern games can have hundreds of paylines. Those who play Megaways slot games can have up to 117,649 ways to win. This makes the games much more exciting.
It's also worth noting that there are several different ways to categorize slots. They can be categorized as fixed jackpots and progressive jackpots. They can be high-RTP, low-RTP, or somewhere in between. Of course, you can also select slots based on the mechanics and features. You can play thousands of free slot games right here or test your luck for real money at one of our highly rated online casinos. Check out our No Deposit Bonuses tab to claim some free spins to get started.
Manufacturing – What it Takes to Create a Slot Game
We won't bore you with the technicalities of building a physical or online slot. However, we will tell you that it involves a multitude of elements. Provided you have a theme, you need to incorporate the art including symbols and other animations. You also need to figure out what mechanics you want to use or develop your own. That's a lot of hard work. You then need to call on a computer nerd to do the coding and create the game engine so that you have slots online functionality.
As a point of interest, there are a few third-party sites that allow you to create your own customized slot games for Android and iOS devices. Seeing how much of this process is done automatically, you don't need to have the slightest clue as to how a slot machine works.
Frequently Asked Questions
What is the difference between a fixed jackpot and a progressive jackpot?
With a fixed jackpot, you can only win so much money. The payouts are of fixed amounts and never fluctuate. With progressive slots, the jackpots continuously build until they are finally won. Progressive jackpots can be worth millions of dollars.
When were slot machines invented?
Slot origins go back to the late-1900s. The first slots were found in places like bars and lounges, and they paid out prizes like free beer or hamburgers instead of cash. This quickly changed as slot machines started appearing in casinos around the world.
What was the first online slot?
It is widely believed that Microgaming's Cash Splash was the first online slot ever released. WMS was the first developer to create a second-screen slot game with 1996's Reel 'Em In.
Is it possible to play real money slot games for free?
Yes. If you check out our No Deposit Bonus section, you will find some awesome no-deposit bonus deals that offer free spins. You can use those free spins to play real money slots and win cash.
What are the most popular slots at online casinos?
Some of the most popular slots at online casinos include Starburst, Mega Moolah, Book of Dead, and Cleopatra. The Megaways franchise has also become wildly popular over the last couple of years.
How big are slot machine jackpots?
Jackpot sizes vary from machine to machine. Some might be worth a couple hundred bucks while others can be worth tens of thousands of dollars. There are many progressive slots with jackpots that can grow to over $20 million.