Features & Mechanics
Slot machines are popular for a variety of reasons. For starters, they are very easy to play and they don't involve any strategy. You simply place your wager, hit the "Spin" button, and wait a few seconds for the reels to settle. Everything else is left in the hands of the gambling gods. This is the way electronic slot games worked when they were first introduced, and that's how they work today.
The biggest differences between those old classic slots and modern versions are the innovative features and evolving mechanics. When we talk about the best slot features, we are referring to such things as wilds, scatters, and bonus rounds. The mechanics refer to how the game works. The machine's Random Number Generator is a key mechanic as it ultimately determines the outcome of each spin.
Popular Slot Features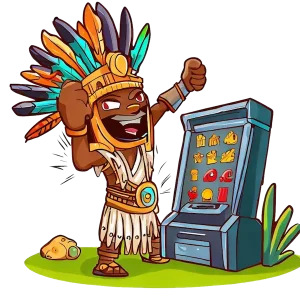 Dozens of talented software studios are working hard to create a more exciting and immersive slot experience. Microgaming, NetEnt, Play'n Go, and Pragmatic Play are just a few of the most well-known developers that are always coming up with new twists. When you think of those old-school slots, they didn't really have much more than a few basic symbols and a single payline.
These days, slot games feature five or more reels and they come with a range of unique symbols that make the game far more exciting. Let's go over some of the most popular slots features that are currently available.
Bonus Rounds: Bonus rounds add a lot of excitement to the slot experience and they are typically where the big cash prizes are won. Bonus rounds often come in the form of free spins or a mini-game such as a prize wheel. You can trigger a bonus round in different ways like hitting a specific symbol or combination.
Buy Feature: It can take a lot of time to trigger a bonus round. However, the buy feature acts as a shortcut or cheat code. Instead of having to land a certain symbol or combination, you can simply buy your way into the bonus round. One of the trendiest games to offer this feature is Sweet Bonanza from Pragmatic Play.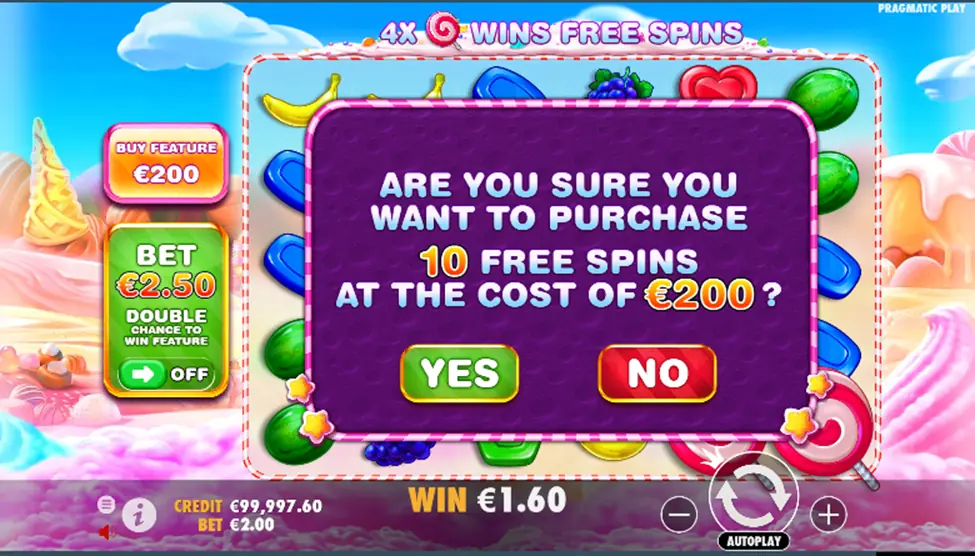 Gamble Feature: The gamble feature is one of the most popular slots features. When you land a winning spin, the gamble feature gives you the opportunity to double or quadruple the payout by participating in a coin toss or by picking a playing card. Of course, if you lose the coin toss or choose the wrong card, then you lose the payout.
Hold & Spin: Hold & Spin is a relatively new feature. Once triggered, Hold & Spin allows the player to hold certain symbols in place and then re-spin with those symbols held in place. While this feature can be activated in a variety of ways depending on the game, it is usually triggered by landing a special symbol or combination.
Mini-Games: Mini-games, also called bonus games, are often where the big bucks are made. These fun diversions come in a variety of forms including basic match-making games, free spins rounds, prize wheels, and even arcade-style games. Slots like Cleopatra, Gonzo's Quest, and Bigger Bass Bonanza are a few of the many slots to feature mini-games.
Multipliers: Multipliers are among the best slot features because they increase the value of payouts. Multipliers have various values. If you land one or more in a winning payline, you can win 2X, 5X, or more. Some games feature multipliers in the base game and in the bonus rounds where they can be most effective.
Nudge Feature: A lot of slot enthusiasts love the nudge feature because it lets players move symbols up or down to create winning combinations. While nudge is most often featured in classic slots, it is also available on many modern slots. When triggered, the player can choose to move one or more symbols to another position on the reel. This gives them a better chance of landing a winning combination.
Respin Feature: Not to be confused with free spins, the respin feature allows players to respin one or more reels while the other reels stay in place. This increases the chances of completing a winning combination.
Super Stakes: Super Stakes is a fun option through which players can increase their stake amount and, in turn, increase the potential prize. When a slot buff selects this option, it often allows them to activate other bonus features like expanding wilds, multipliers, free spins, and others. This gives them a shot at winning bigger cash prizes.
Slot Mechanics
Many top software developers have created many exciting mechanics that are innovative, unique, and fun. For instance, Big Time Gaming came out with its Megaways mechanic a few years ago. If you have visited an online casino recently, you have likely seen dozens of Megaways games like Fishin' Frenzy Megaways, Medusa Megaways, and Buffalo Rising Megaways. The Megaways mechanic gives players up to 117,649 ways to win.
Another mechanic, known as Mighty Ways, is a recent innovation from Light & Wonder. It's similar to the aforementioned Megaways although Mighty Ways games can offer up to 262,144 ways to win.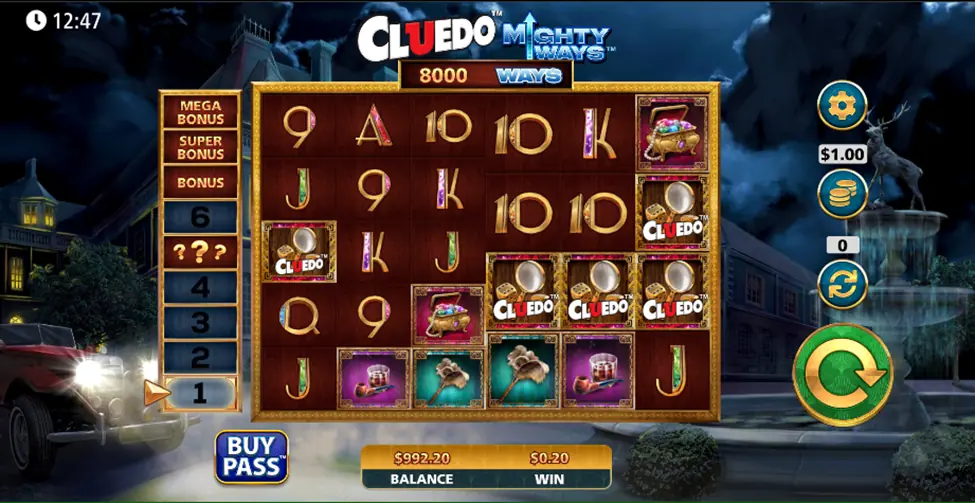 Other creative mechanics include the InfiniReels, Gigablox, Splitz, and Cluster Pays. Let's look at some other important mechanics.
RNG: The Random Number Generator is the heart and soul of online slot games. It is essentially a computer program that generates random numbers. The RNG cycles through thousands of random numbers per second. When you hit the "Spin" button, the RNG stops and the last number generated determines whether you win or lose.
High RTP Slots: The RTP, or Return To Player simply refers to the percentage of each bet that a player can expect to receive back. High RTP slots usually have an RTP of 97% or higher. This means that players can expect a return of $97 for every $100 wagered. It's important to understand that this is just an average calculated over tens of thousands of spins. You might win a jackpot, lose your bankroll, or break even.
Volatility: While volatility is usually tied to RTP, it is not the same. Instead, volatility refers to the frequency and size of payouts. Low volatility slots tend to pay out more frequently, but the payouts are usually small. In contrast to low volatility slots, high volatility slots typically pay out less often, but the payouts are usually larger.
Autoplay: Autoplay is akin to cruise control or autopilot. Once activated, the autoplay mechanic hits the "Spin" button for you. You can set autoplay to automatically spin through a few rounds, every round, or somewhere in between.
How to Find the Best RTP Slots
Some people prefer high RTP slots because they pay out more often. Others like low RTP slots because the payouts are bigger albeit less frequent. It doesn't matter if you want to play high RTP slots or low RTP slots, the best way to find the game you are looking for is by going to Slotjava and conducting a search using the RTP filter. You can then try the game for free.
Find My Slot Feature at Slotjava
The Find My Slot feature at Slotjava makes it easy to find the exact type of slot you are looking for. If you already know which game you want to play, you can simply enter the title into the search bar. If you are looking for a specific type of game like high RTP slots, then you can use the various filters to narrow your search. You can search by RTP, volatility, rating, theme, provider, release date, and more.
Frequently Asked Questions
Are high RTP slots better than low RTP slots?
This is a matter of personal preference. Some players would rather win less more often while others don't mind longer cold periods if it means winning bigger prizes.
How can I tell if a game is a high RTP slot or a low RTP game?
In some cases, online casinos display the game's RTP on or around the game's icon. Some sites even have a list of every game and their respective RTPs. However, the RTP is almost always displayed in the information menu once the game is launched.
What popular slots features are currently available?
There are loads of popular slots features out there right now and more of them are on the way. Some of the best slot features include bonus rounds, mini-games, multipliers, respins, and the gamble feature.
Can I play games with the best slot features for free?
Yes, in addition to most top online casinos offering demo games, you can play thousands of free slot games right here at Slotjava.
What are the most popular Mighty Ways slots?
The Mighty Ways mechanic is a relatively new mechanic that is currently only available for a handful of slots including Raging Rhino, 300 Shields, and Cluedo.
Can I win real money playing online slots?
Yes. Those who play at online casinos using real money stand to win real money. Just remember that you can also lose money.