Boots Of Luck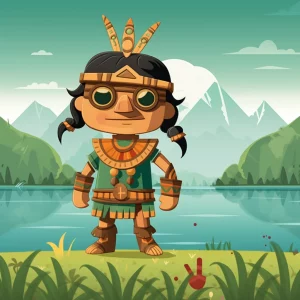 Are you ready to start your adventure in the land of luck and riches? Look no further than Boots of Luck, the newest and most exciting slot game from Betixon. This game is all about having a good time while potentially winning big.
Boots of Luck uses a classic 5×3 reel system with 20 paylines, making it easy to follow and understand. With its bold and lively graphics, this game is sure to catch your eye and brighten up your day. Whether you are playing for fun or for real money, you will love the sound effects and background music that come together to create an immersive and entertaining playing experience.
But what sets Boots of Luck apart from other slot games is its unique theme – boots! That's right, this game is all about finding and wearing lucky boots to increase your chances of winning big. And with symbols like horseshoes, coins, and magical boots, you will feel like the luckiest person in the world – especially if you hit the jackpot!
Overall, Boots of Luck is a game that is perfect for anyone who wants to have a good time and potentially win big. So, put on your own lucky boots and give it a spin today!
But be warned, once you start playing, it can be hard to stop. This game is more addictive than a bag of chips in front of a TV show marathon! So, make sure you have a bucket of popcorn, a soft blanket, and maybe even some lucky charms by your side.
And with its convenient mobile compatibility, you can take Boots of Luck anywhere and everywhere with you. So, whether you are on the go or lounging on the couch, get ready to enjoy one of the most entertaining and lucrative casino games out there. Trust us, your lucky boots will thank you.
Get Your Irish On: Game Theme and Design
Are you feeling the luck of the Irish? Then this online casino slot game is perfect for you! Boots Of Luck is an Irish-themed slot game that will transport you to the Emerald Isle. And if you're lucky enough, maybe you'll find a pot of gold at the end of the rainbow.
As soon as you open the game, you'll hear a cheerful tune that will have your toes tapping in no time. But don't get too carried away because there are some big wins to be had! The background of the game grid displays a stunning natural scene overlooking a lake – it's almost like you're really there soaking up the Irish countryside.
But let's get to the important stuff – the symbols! You'll see all the classic lucky Irish symbols in this game. There's beer in a mug adorned with a four-leaf clover – that's what we call a winning combination! And of course, there's a leprechaun, the cheeky chap who is always one step ahead of you. But keep an eye out for his boots, because they're full of gold – just waiting for you to grab.
Overall, the design of this game is charming and fun. If you're feeling down in the dumps, Boots Of Luck is exactly what you need to put a smile on your face. And who knows? Maybe a bit of Irish luck will come your way while you're playing.
Get Lucky with Boots of Luck's Reel System and Paylines!
If you're a fan of classic slot games, then Boots of Luck will be right up your alley. With a 5×3 reel system and 20 paylines, it follows the tried and true pattern that's familiar to many players. But don't let the familiar setup fool you – this game still has a lot of tricks up its sleeve.
A wild symbol in the form of a leprechaun can appear on the reels to replace any normal symbol in the game, increasing your chances of landing a winning payline. Activate the scatter and you'll unlock five free spins that can be re-triggered an infinite number of times. That's a lot of spins to find your pot of gold at the end of the rainbow!
So slip on your favorite pair of lucky boots and get ready to spin those reels with Boots of Luck. Who knows? With a little bit of luck and the right combination of symbols, you may just strike it rich!
Notable Symbols
Let's talk about the symbols that really matter in this game – the leprechaun and the pot full of gold. You know, the things that make you feel like you've hit the jackpot, even if you're still a few coins away.
Now, the leprechaun is a wild symbol that's as stubborn as an Irish mule, meaning it can replace any other symbol in the game – except for the pot of gold, of course.
Speaking of the pot of gold, this little beauty is a scatter symbol that activates its special function by finding at least three in any position within a single play. That's right, find yourself three little pots overflowing with gold and you'll be spinning your way to five free spins.
Chasing gold and leprechauns sounds like a wild goose chase, right? But in this game, it might just lead you to a pot of rewards that'll make your bank account shimmy and shake like a good old fashioned Riverdance. Keep your eyes peeled for these two symbols while you're playing, and you might just end up feeling like the luck of the Irish is on your side.
Similar Slot Games
Looking for more Irish luck? Well, the Emerald Isle seems to be a favorite theme in the slot game industry. So, if you'd like to keep the green streak going, we've got two slot games to recommend that are quite similar to Boots of Luck.
First up, we have Irish Magic by IGT. With an RTP of 94.81%, players can expect to win often enough to keep the game fun! But don't be fooled- the game is packed with surprises that will make you feel like you've found the end of a rainbow.
On the other hand, if you're looking for a more chill experience, then Irish Pot Luck by NetEnt may just be the game for you. Characterized by low volatility, you'll win less often but bigger when you do. So, sit back, relax, and enjoy the Irish vibes.
No matter which of these games you choose, one thing is for sure- if you like Boots of Luck, you're sure to enjoy the other two as well! They have a similar theme, but they each bring their own unique twist to the table. So, give them a spin and see which one speaks to you.
FAQ
How many paylines does Boots of Luck have?
Boots of Luck has 20 paylines.
What are the wild and scatter symbols in Boots of Luck?
Leprechaun is the wild symbol and the pot full of gold is the scatter symbol in Boots of Luck.
Can the free spins feature be re-triggered in Boots of Luck?
Yes, the free spins feature in Boots of Luck can be re-triggered an infinite number of times during the bonus mode.
What is the RTP of Irish Magic slot game?
Irish Magic slot has an RTP of 94.81%.
What is the volatility of Irish Pot Luck slot game?
Irish Pot Luck slot is characterized by low volatility.
What is the reel system of Boots of Luck?
Boots of Luck utilizes a 5*3 reel system.
What is the theme of Boots of Luck?
Boots of Luck has an Irish folklore theme.
What is the ideal time to play Boots of Luck?
Boots of Luck is an ideal slot game to relax and have fun in the evening.
What we like
Colorful and straightforward gameplay
Bright graphics and sound for a fun experience
Irish-themed design adds a unique touch
Free spins feature for additional chances to win
What we don't like
Limited number of paylines compared to some other slot games
Not as many bonus features as some players may prefer