Progressive Jackpot Slots
While casino games give players the opportunity to have fun and win money, few games offer the massive payouts that the best progressive jackpot slots do. It isn't uncommon to hear of people winning millions of dollars on a single spin. In fact, some of the biggest progressive jackpots have been worth over $20 million.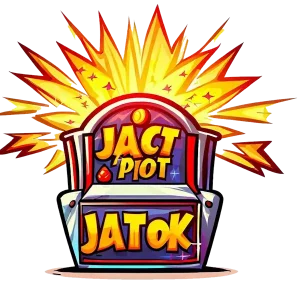 Progressive slot machines look and play just like any other slot games, but there is one significant difference. When you play a stand-alone fixed jackpot slot, there is a set limit to the amount you can win. For instance, Book of Dead offers a top cash prize of 500,000 coins. With progressive slot jackpot games, the jackpot keeps building until it's won.
Although it isn't always the case, jackpot slots are usually connected on a network. These networks can consist of a few connected slot machines or thousands of them. Whenever a player places a bet, a portion of the stake goes into the progressive jackpot. That is how they keep growing. And the jackpot does indeed keep growing until some lucky slot enthusiast hits the magic combination to claim the jackpot.
What are the Types of Progressive Jackpots?
Some progressive slot jackpot games offer one big payout. Then there are progressive jackpot slots like Microgaming's popular Mega Moolah that offer differently sized jackpots. These are commonly known as:
To have a shot at winning one of these jackpots, you first need to trigger the bonus game. This is where the excitement hit its peak.
Winning the Mini jackpot might be a tad disappointing as you likely won't win more than a hundred dollars or so. The Minor jackpot usually pays out a couple of hundred while the Major jackpot can net you tens of thousands of dollars. However, the Mega jackpot starts at $1 million and frequently grows to over $10 million.
How Do You Win Progressive Jackpots?
Winning a progressive jackpot boils down to sheer luck. With most progressive slots, you need to trigger a bonus game to take your shot at the jackpot. Going back to Mega Moolah, the bonus game can be activated randomly on any spin. Once the bonus game is triggered, the player spins the wheel and wins the corresponding prize.
The biggest advantage of playing the best progressive jackpot slots is that you can win massive chunks of money. On the flip side, these types of games tend to have low RTPs which means they are prone to longer cold streaks than their high-RTP counterparts. And while there are exceptions, many of the best jackpot slots require a maximum bet to win the grand prize.
A lot of progressive slot jackpot hunters like to wait for a jackpot to get big before they pursue it. The idea is that jackpots are more likely to pay out once they have become so large. While this plays into the gambler's fallacy, it does make a lot of sense if you want to win big.
What are the Odds of Winning a Progressive Jackpot?
To understand your odds of winning a progressive jackpot, you must first understand that slot games have various levels of volatility and Return To Player. Generally speaking, low-volatility slots usually offer more frequent, but smaller payouts. High-volatility slots tend to pay out less often, but the payouts are often bigger. High RTP games are typically low-volatility while low RTP games have a higher volatility.
Because of these differences, the odds of taking down a progressive jackpot vary from game to game. That said, the odds often stand between 50 million and 100 million to one. Those odds may seem quite long, and they are, but they are still more favorable than the odds of winning the lottery.
Differences Between Jackpot Slots and Non-Jackpot Slots
As mentioned earlier, the main difference between the best progressive jackpot slots and non-progressive jackpot slots is the size of the grand prize. Non-progressive games have a fixed jackpot size while progressives don't. While most fixed jackpots still offer significant sums of money, they are nowhere near as large as some of the most popular and best jackpot slots Like Mega Moolah, Divine Fortune, and Major Millions.
Progressive jackpot slots are featured at almost every top-tier online casino. You will often find that these online casinos have a "Jackpot Slots" tab in the menu that will give you access to all of the site's progressive slot jackpot games. The game icon should display the value of that particular progressive jackpot.
What are the Best Progressive Jackpot Slots?
Seeing how online casino enthusiasts have different tastes, the best progressive jackpot slots are the ones that appeal to you the most. If you want to win a record-breaking jackpot, then games like Mega Moolah, Mega Fortune, and Divine Fortune will fit the bill. If you don't want to endure long losing streaks, then look for a high RTP game. You should also consider features like wilds, bonus symbols, and scatters. Always check the game's instructions to find out how to win the progressive jackpot.
Frequently Asked Questions
Do all online casinos have progressive jackpot slots?
While not all online casinos have progressive slot jackpot games, you will find them at most premier online casinos.
How do I collect my progressive jackpot winnings?
In most cases, the best online casinos pay progressive jackpot winnings in one lump sum even if the site enforces daily, weekly, or monthly withdrawal limits. You will find detailed information about your casino's payout policy in the site's T&Cs.
Do I have to place maximum bets to win a progressive jackpot?
Some games require a maximum bet to win the grand prize, but not all of them. A few years ago, a British man won over $20 million on Mega Moolah with a $0.25 bet.
Can I use free spins from my online casino to play progressive jackpot slots?
You will find that most casinos do not allow players to use free spins on progressive slot jackpot games. Progressive jackpot games usually do not count toward wagering requirements either. Make sure to check the terms of any offer to find out about game eligibility.
Why should I play progressive jackpot games?
Aside from being fun and entertaining, the best progressive jackpot slots give you a chance to win a life-altering amount of money.
How can I play a progressive jackpot slot?
Start by signing up at a reputable online casino that offers the best progressive jackpot slots like the ones mentioned throughout this guide. You can then make a deposit, claim a bonus, and then start playing your favorite progressive jackpot game.