Magic Mirror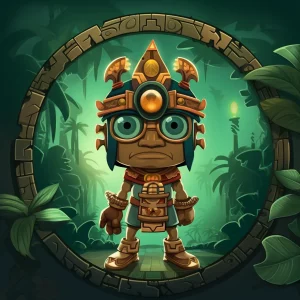 Prepare to be enchanted by Magic Mirror, the online slot game developed by Merkur with 5 reels and 20 paylines. With a minimum bet of $0.01 and a maximum of $100, the stakes are high but the payouts can be even higher!
Don't worry if you're a beginner in the world of slot machines, because this game is a great introduction to the fun and excitement of online casino gaming. And with its mesmerizing graphics and mystical soundtrack, you'll feel like you've been transported to a magical world full of spells and hidden treasures.
Features and Gameplay
Hold on to your wizards' hats, because we've got some hot Magic Mirror insider info! With an RTP of 95.94%, this game might not be as loose with the cash as some of its flashy peers, but lower variance means you won't be stuck in a losing streak for long.
As for gameplay, simplicity is the name of the game: just look out for one special symbol that can switch between being a Wild and a Scatter. While the bonus games may not send you to the moon, they're still a welcome respite from your mundane reality.
What's on the Reels? Symbols and Cards!
It's time to reveal what's hiding on the reels of Magic Mirror, and trust us, it's not a rat! You'll find four enchanting symbols that will make you feel like a medieval wizard, including a magical book, a mesmerizing ring, a mystical unicorn, and a charming princess.
The playing cards are also present, but don't fret – they match the theme and look like elegantly crafted tattered parchment scrolls. Feast your eyes on the beautifully designed symbols and get ready to spin them and win up to 100 coins per payout.
Graphics and Design
Prepare to be enchanted by the wondrous visuals in Magic Mirror! The graphics are reminiscent of a classy children's book, but with the potential for adult-sized winnings. The game boasts only four themed symbols, but boy, do they pack a punch. And don't worry, the traditional playing cards from 10 to Ace are there too, for those who love a familiar touch. The overall design and feel of this game will have you feeling like you've been transported to a mystical fairy-tale world, so it's perfect for those who like to indulge in a bit of escapism while playing.
Unlock Bonus Games and Free Spins!
Hold on to your wizard hats because Magic Mirror has not one, but TWO bonus games! Get ready to shuffle your cards in the classic game or try your luck with a coin toss. And the best part? Free spins! Landing three Magic Mirror symbols on the reels unlocks 10 free spins and a special symbol that expands to cover the entire reel. We wish the wins were bigger, but hey, who can resist bonus games and free spins?
FAQ
What is the software behind Magic Mirror?
Magic Mirror is produced by Merkur.
How many reels and paylines does Magic Mirror have?
Magic Mirror has 5 reels and 20 paylines.
What is the minimum and maximum bet for Magic Mirror?
The minimum bet for Magic Mirror is $0.01 and the maximum bet is $100.
What is the Return to Player (RTP) for Magic Mirror?
The RTP for Magic Mirror is 95.94%, which is lower than many other slots on the market.
What is the variance like in Magic Mirror?
Magic Mirror has a very low variance, meaning there are frequent but small wins.
What are the key features of Magic Mirror?
Key features of Magic Mirror include a single special symbol that acts as both Wild and Scatter, bonus games that do not offer generous wins, and well-cared-for but minimalist graphics.
What symbols are in Magic Mirror?
In addition to traditional playing cards from 10 to Ace, Magic Mirror has four themed symbols: a book, a magic ring, a unicorn, and a princess.
What is the Magic Mirror Wild and Scatter symbol?
The Magic Mirror symbol acts as both Wild and Scatter in Magic Mirror. It can replace other symbols and trigger free spins and bonus games.
What we like
Simple gameplay
Fairy tale atmosphere
Frequent wins
Good for slot beginners
What we don't like
Low RTP
Bonus games don't offer generous wins