Fever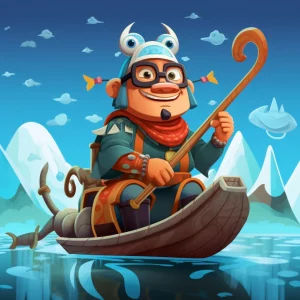 Want to have a feverish good time? Look no further than the slot game Fever by Cristaltec. This slot game offers a unique combination of classic mechanics and modern features, providing gamers with an exciting and rewarding experience.
Fever has five reels with three symbols each, providing ample opportunities to win. The game's special symbols include the 'Free Spin' Scatter symbol and the Wild symbol, represented by a dazzling diamond. These special symbols add a modern twist to the classic slot game mechanics, resulting in an attractive option for players of all ages.
Players can trigger 'Free Spins' by finding at least three Scatter symbols in a single play. That means more opportunities to increase your winnings and keep the fever alive.
Despite its modern features, Fever's gameplay remains simple and easy to understand, making it an ideal option for both novice and experienced players. So, why not fire up this game, sit back, and enjoy the heat of the feverish fun.
In conclusion, Fever by Cristaltec offers a unique and exciting experience for slot game enthusiasts and is well worth a try. So, go ahead and give it a spin, and who knows? You may just catch the fever and end up a winner!
Design And Audio
Are you ready to groove? Cristaltec's Fever slot game will transport you to a lively disco dance floor. The youthful rhythm of the game is infectious, making it hard to resist tapping your feet or swaying along with the music.
The game grid is situated in the center of the disco floor, with neon lights of all shades illuminating the background. The symbols include classic fruit, bells, and 7s, all set against a high-energy, dance-worthy atmosphere.
The music is the star of the show in Fever, and rightfully so. The audio department has done an excellent job of delivering a varied music score that builds and recedes throughout the game, creating an immersive experience for the players. Trust me; you won't be able to resist playing with the volume turned up.
While the game may seem a bit simplistic, the attention to detail paid to the symbols is what sets it apart. Cristaltec has made sure that each symbol's graphics are crisp, exuding the same quality as the music and the overall gameplay.
If you've been searching for a slot game that provides a total sensory experience, then look no further than Fever. Grab your dancing shoes and get ready to spin!
Experience Excitement with Fever's Special Symbols
Get ready to experience the excitement that is brought on by 'Fever', the captivating and fun-filled slot game from Cristaltec. One of the aspects that truly sets Fever apart from its competitors is its special symbols. If you're someone who loves modern and engaging slot games, then Fever will be right up your alley.
One special symbol that will keep you on the edge of your seat is the Scatter symbol 'Free Spin'. What's a slot game without free rounds, right? When at least three of these symbols are uncovered in a single play, you'll trigger an exciting round of 'Free Spins'. Fever's second special symbol is the Wild symbol, which is represented by a shining diamond. This Wild symbol is a true game-changer, as it can replace any other symbols in the game to help you obtain winning combinations that you may have missed out on otherwise.
These special symbols are what make Fever such a unique and exciting slot game. They not only increase the chances of winning, but they also add an element of surprise and anticipation that will keep you hooked for hours on end. So what are you waiting for? Give 'Fever' a go and find out for yourself why this game is taking the online casino world by storm.
Simplicity
Fever by Cristaltec makes simplicity its trademark, with a game that is easy to understand and follow. In fact, the game is so simple that you could teach your cat to play it (if you have a particularly smart cat…or a particularly slow day). Although the game has modern features such as special symbols, it still follows the archetypes of classic slots with its five reels and three symbols each. It's like wearing a new suit with some classic shoes, you'll feel comfortable while looking stylish.
The gameplay is straightforward, making it an ideal option for novice players who are just starting to explore the world of online slots. Even if you've never played an online slot game before, you'll be able to jump into Fever and start spinning the reels with ease. Just be warned, it's so easy to play that you might end up accidentally winning big and not knowing what to do with all your newfound wealth…but let's be honest, that's not really a problem, is it?
Similar Games
Are you feeling the heat of the Fever? Don't worry; there are plenty of other online slot games out there that offer similar thrills and excitement. If you're a fan of the vibrant colors and nostalgic vibes of Fever, you might enjoy NetEnt's Starburst. It's like Fever, but with more cosmic flair. And who doesn't love space, right?
For those who prefer a classic vibe, Novomatic's Mega Joker is a great choice. It has the same simple gameplay as Fever, but with added twists and turns that will keep you on your toes. Plus, nothing beats the satisfaction of seeing those classic slot symbols land in a winning combination.
Finally, if you're someone who likes to mix things up and dance to the beat of your own drum, Play'n Go's Banana Rock might be just what you need. This funky slot game features music-themed symbols, a catchy soundtrack, and special symbols that can lead to some pretty sweet rewards. It's like a party in your pocket (or computer, depending on how you choose to play).
Overall, these games have some similarities with Fever, but they each bring something unique to the table. So why limit yourself to just one game when you can try them all? Who knows, you might discover a new favorite that will make you forget all about Fever. Okay, that might be a stretch, but you get the idea.
FAQ
What is Fever?
Fever is an online slot game by Cristaltec that combines classic slot machine symbols with a modern disco style, accompanied by a varied musical backdrop.
What symbols are in Fever?
The symbols in Fever include cherries, watermelons, bells, numbers 7 and other classic slot machine symbols.
Are there free spins in Fever?
Yes, Fever has a Scatter symbol named 'Free Spin' that can unlock free spins when you find three or more of them on a single play.
What is the Wild symbol in Fever?
The Wild symbol in Fever is represented by a diamond and can replace any other symbol to form winning combinations, much like a wild card in a card game.
Is the game grid in Fever typical of modern online slots?
Yes, Fever has a game grid of five reels with three symbols each, which is a common feature among most online slots.
What other slots are similar to Fever?
Other slots similar to Fever include NetEnt's Starburst, Novomatic's Mega Joker, and Play'n Go's Banana Rock.
Is it easy to play Fever?
Yes, Fever is a simple and straightforward slot game, making it easy for both new and experienced players.
What is the RTP of Fever?
Sorry, the RTP (Return to Player) value of Fever is not provided in this review. It is advisable to check the game information before playing for the specific RTP value.
What we like
Combines classic slot mechanics with modern features
Appealing design and audio with disco-style setting
Special symbols increase chances of winning
Easy to understand gameplay, ideal for novice players
What we don't like
Game may seem a bit bare
Limited variety of symbols