Blood Suckers 2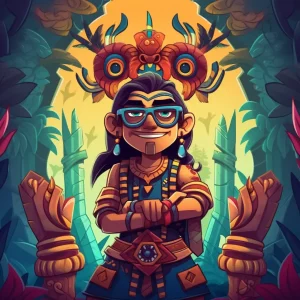 Blood Suckers 2 is the improved vampire-themed slot machine game from NetEnt and it's fang-tastic! This unique slot game takes players on a mysterious journey, exploring dark and spooky surroundings filled with bloodthirsty vampires and wicked witches.
The graphics in Blood Suckers 2 are out-of-this-world, taking players deep into a world of thrills and chills. The eerie and haunting music sets the perfect ambiance for the game.
But don't be afraid of the game's scary theme – the gameplay is simple, fun, and engaging! Spin the reels and watch as the symbols align to create winning combinations, triggering exciting bonus features and boosting your potential payouts.
One of the most interesting aspects of the game is the Hidden Treasure Bonus Game. Here, you'll be transported to a tomb filled with coffins, where you get to pick and choose coffins to reveal instant prizes, keys and scatters which unlock even more rewards and bonus features!
Overall, Blood Suckers 2 is a must-try game for anybody who enjoys a good scare and a great chuckle. It's vamp-tastic, and will keep you coming back for more!
Gameplay and Graphics
Blood Suckers 2 has some serious graphics to sink your teeth into. With luxurious coffins in the eerie background, the game immerses you in a world of vampires. And that's not all – the opening trailer features a seductive crossbow-wielding vampire to mark the beginning of your spooky adventure. It's like Twilight but with fewer teenage melodramatics and more blood-sucking.
The gameplay is also a marked improvement from its predecessor. With so much action happening on screen, it's easy to get lost in the game and forget that you're just playing for fun. Plus, there is a fantastic range of bonus features that are both interesting and thrilling, keeping things fresh and exciting. Who knew spinning reels could be so captivating?
Symbols and Features
Blood Suckers 2 is a vampire-themed slot game that delivers on its promise. If you're into bloodthirsty creatures of the night, then you'll love the game's graphics, sound effects and symbols. The four suits are represented by flashy gemstones that really stand out and add to the game's overall atmosphere.
As for features, the Wild symbol is the joker, so it can substitute for any other symbol except for the Scatter. Speaking of which, the Scatter is another important symbol, as it grants you access to the Free Spins feature. You can earn up to ten free spins with tripled winnings, which is a nice way to boost your bankroll, especially if you hit the feature multiple times.
Finally, the game also includes a bonus game that awards free spins and multipliers up to 10,000 coins. This is where the true excitement lies, as you never know when you'll trigger that bonus and start raking in the coins. So, if you're ready to join the ranks of bloodsucking creatures and hunt for big wins, then Blood Suckers 2 is the slot game for you!
Get Ready to Spin Those Reels with Blood Suckers 2 Free Spins
Blood Suckers 2 has a classic feature that every player should look out for – Free Spins. The mere mention of Free Spins has the power to make any slot enthusiast's heart race, and Blood Suckers 2 does not disappoint. In fact, players can earn up to ten free spins in a single round.
The Free Spins feature is triggered by landing the Scatter symbol on the reels. As soon as this special symbol lands, players will see the reels come to a stop, and the excitement will build up as they wait for the Free Spins to kick in.
But the best part of the Free Spins feature is that it triples your winnings during the round. Nothing beats having a chance to win three times as much as you would in a regular round. Who wouldn't like that?
So, if you're looking for some added excitement and a chance to boost your winnings, then the Free Spins feature in Blood Suckers 2 is your best bet. Who knows, you might even get lucky and win a jackpot while spinning those reels. But you'll never know unless you try.
Now, if only we could earn free spins in real life. That would make grocery shopping a whole lot more exciting.
Bonus Game
Oh boy, do we have a treat for you vampire lovers out there! The bonus game in Blood Suckers 2 is more addictive than garlic bread dipped in marinara sauce. In this game, you can win free spins, multipliers, and up to 10,000 coins! So, grab your garlic cloves and wooden stakes and get ready to experience the thrill of hunting vampires, without the risk of getting bitten.
Let's be honest, free spins are like the marinara sauce to your garlic bread. They just make everything better! And in Blood Suckers 2, you'll be happy to know that the bonus game not only awards you free spins, but also multipliers. Who doesn't love a good multiplier? It's like ordering a large pizza, but getting a bonus side of garlic knots!
This feature definitely adds excitement to the game. It's like finding a secret stash of blood in a vampire's lair. You never know what you're going to get, but when you do, it fills you with a sense of satisfaction that is hard to beat.
FAQ
What is Blood Suckers 2?
Blood Suckers 2 is an online slot game created by NetEnt, with a vampire theme and improved graphics compared to the previous version.
What are the key features of Blood Suckers 2?
Blood Suckers 2 has improved gameplay with more special features and increased jackpot. It also has a Free Spins feature and a Wild symbol.
What is the maximum bet in Blood Suckers 2?
The maximum bet in Blood Suckers 2 is $50.
What is the Return to Player (RTP) percentage of Blood Suckers 2?
The Return to Player (RTP) percentage of Blood Suckers 2 is 96%.
What symbols are present in Blood Suckers 2?
Symbols in Blood Suckers 2 are consistent with the vampire theme. They include gemstone versions of the four suits, Wild symbol, and Scatter symbol.
What is the bonus game in Blood Suckers 2?
The bonus game in Blood Suckers 2 awards free spins and rich multipliers with a prize up to 10,000 coins.
What are some other vampire-themed slot games?
Other vampire-themed slot games include Night Vampire by World Match and Wild Blood by Play'n GO.
Is it advisable to try slot games before betting real money?
Yes, it's always advisable to try slot games in Play for Fun mode in online casinos. This way, you can practice before placing real money bets and improve your strategy.
What we like
Improved gameplay and graphics
Vampire-themed with realistic images
Includes Free Spins feature with tripled winnings
Bonus game with free spins and multipliers up to 10,000 coins
What we don't like